Az Elias - Senior Editor
Read all of Az Elias's Reviews
Read all of Az Elias's Features
Vanillaware's gorgeous medieval fantasy brawler will have players slashing and looting all over again when it hits PS4 soon.

Read more 2 Comments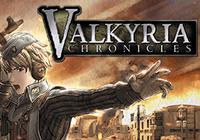 One of SEGA's most acclaimed tactical games gets the remaster treatment for PS4. Cubed3 gives the hands-on report prior to its May release.

Read more 0 Comments
Cubed3 gets a look at the first 40 minutes of upcoming PS Vita RPG Tales of Hearts R. For an overview of the early scenes, read on!

Read more 0 Comments
Read all of Az Elias's Previews
Read all of Az Elias's News