Albert Lichi - Reviews and Feature Writer
Read all of Albert Lichi's Reviews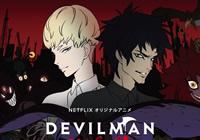 Does Devilman: Crybaby, now on Netflix, fill viewers with tears of joy or tears of sorrow? Cubed3 finds out…

Read more 0 Comments
The littlest console that only sort of could gets the Tech Up! treatment on Cubed3. Introducing PlayStation TV!

Read more 5 Comments
Street Fighter IV: The Ties That Bind, the prequel-animated film to the gut-busting popular fighting game series has no punch.

Read more 0 Comments
Read all of Albert Lichi's Features
Stretch Armstrong meets Power Stone. Ahead of our review, two Cubed3 writers share their thoughts from the Arms Global Testpunch.

Read more 0 Comments
Read all of Albert Lichi's Previews
Read all of Albert Lichi's News