Jorge Ba-oh - Managing Director, Founder
Read all of Jorge Ba-oh's Reviews
Read all of Jorge Ba-oh's Features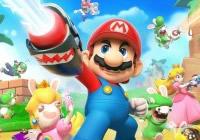 Nintendo's Mario and Ubisoft's Rabbids team up for an intriguing Switch RPG adventure in Kingdom Battle.

Read more 2 Comments
Cubed3 recently had chance to go hands-on with Super Mario Odyssey for Nintendo Switch.

Read more 3 Comments
Mario Kart 8 on Wii U gets an upgrade in the form of Mario Kart 8 Deluxe for Nintendo Switch.

Read more 1 Comment
Read all of Jorge Ba-oh's Previews
Read all of Jorge Ba-oh's News