Bravely Default 2 (Nintendo Switch): News, Reviews, Videos & Screens
Bravely Default 2 is a Turn Based RPG game developed by Claytechworks for the Nintendo Switch video game console. Get the latest news, reviews, videos and screenshots for Bravely Default 2.
Developer
Claytechworks
Publisher
C3 Score

9/10
Reader Score

0 (0 Votes)
None

None

None

None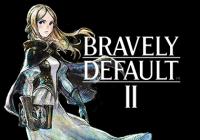 Bravely dive into the new era of Bravely - By Lilly K.

Read more 3 Comments
Are you ready to become a Hero of Light? - By Lilly K.

Read more 0 Comments
A fresh look at the upcoming Bravely sequel - By Lilly K.

Read more 1 Comment