Beyond the Labyrinth is a Real Time RPG game developed by tri-Ace for the Nintendo 3DS video game console. Get the latest news, reviews, videos and screenshots for Beyond the Labyrinth.
Developer
tri-Ace
Publisher
Genre
Players
C3 Score

n/a
Reader Score

8/10 (1 Votes)
TBA TBA Out now TBA
View tri-Ace's 3DS dungeon crawler's battle components and check out samples from the soundtrack right here!

Read more 3 Comments
Konami's Direct selling site has revealed a couple of limited editions of their new 3DS dungeon crawler.

Read more 3 Comments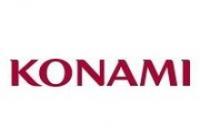 Konami has released a new trailer of Beyond the Labyrinth for Nintendo 3DS.

Read more 7 Comments