Resident Evil Revelations is a Horror game developed by Capcom for the Nintendo 3DS video game console. Get the latest news, reviews, videos and screenshots for Resident Evil Revelations.
Developer
Capcom
Publisher
Genre
Players
Online enabled
C3 Score

9/10
Reader Score

9/10 (24 Votes)
Out now Out now Out now Out now Also on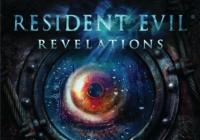 Capcom brings its next big hit to Nintendo 3DS, following the success of Super Street Fighter IV 3D, with Resident Evil: Revelations. - By Shane Jury

Read more 7 Comments
Cubed3 tries out upcoming Capcom survival horror title Resident Evil: Revelations for Nintendo 3DS. - By Adam Riley

Read more 7 Comments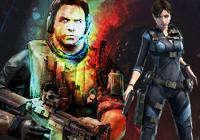 Living in Japan? Fancy grabbing hold of both Resident Evil games for Nintendo 3DS? Capcom have you covered.

Read more 0 Comments
Capcom are giving survival horror fans a lot of incentive to grab hold of the console/PC edition for Resident Evil Revelations.

Read more 3 Comments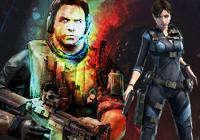 The Official Nintendo Magazine in the UK has teased a new game to be revealed in the upcoming February issue.

Read more 8 Comments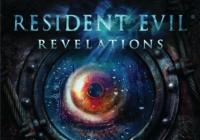 A new trademark from South Korea has potentially revealed a port of of the 3DS Resident Evil.

Read more 10 Comments
With Capcom bringing out two successful Resident Evil games for 3DS in its first year, there's interest to make more in the future.

Read more 2 Comments