Aliens: Infestation is a Run and Gun game developed by WayForward Technologies for the Nintendo DS video game console. Get the latest news, reviews, videos and screenshots for Aliens: Infestation.
Developer
WayForward Technologies
Publisher
Genre
Players
C3 Score

8/10
Reader Score

0 (0 Votes)
Sep 2011 Sep 2011 TBA TBA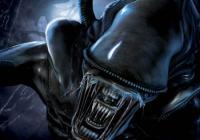 Does WayForward's Aliens: Infestation capture the fearful feeling of the film franchise fully on Nintendo DS or fall flat? Sam Turner finds out. - By Sam Turner

Read more 4 Comments
A trailer for WayForward / Gearbox's Aliens: Infestation has leapt out of the dark and onto YouTube.

Read more 7 Comments
SEGA have announced Aliens: Infestation will be launched on Nintendo DS in September.

Read more 3 Comments