Bird Mania 3D is a 2D Platformer game developed by Teyon for the 3DS eShop video game console. Get the latest news, reviews, videos and screenshots for Bird Mania 3D.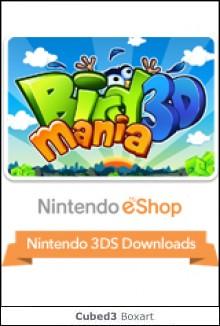 Developer
Teyon
Publisher
Genre
Players
C3 Score

7/10
Reader Score

0 (0 Votes)
Out now Out now Out now Out now
Teyon returns with yet another great download effort, this time on the Nintendo 3DS eShop with Bird Mania 3D. - By Shane Jury

Read more 0 Comments
Teyon to release the skill based arcade action game in PAL region this week.

Read more 2 Comments