Nintendo DSi XL (LL) is an Other game developed by Nintendo for the Nintendo DS video game console. Get the latest news, reviews, videos and screenshots for Nintendo DSi XL (LL).
Developer
Nintendo
Publisher
Genre
Players
Online enabled
C3 Score

n/a
Reader Score

1/10 (1 Votes)
05.03.2010 Mar 2010 Out now 0307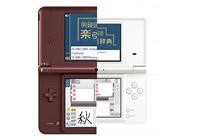 With the Nintendo DSi only coming out in April 2009, will the DSi XL be an essential purchase when released in March 2010?

Read more 21 Comments
Cubed3 recently got the chance to take a closer look at the upcoming Nintendo DSi LL.

Read more 11 Comments