Runaway 2: Dream of the Turtle is an Adventure game developed by Cyanide for the Nintendo DS video game console. Get the latest news, reviews, videos and screenshots for Runaway 2: Dream of the Turtle.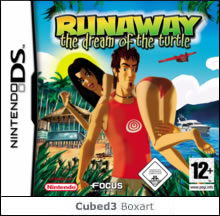 Developer
Cyanide
Publisher
Genre
Players
C3 Score

7/10
Reader Score

7/10 (1 Votes)
Out now TBA TBA TBA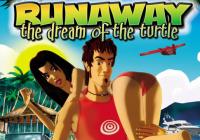 Adam Riley takes a look at one of the first point-and-click adventures to be announced for Nintendo DS, Runaway: Dream of the Turtle, in this latest review. - By Adam Riley

Read more 3 Comments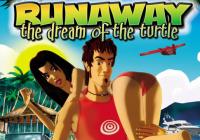 It's prize-giving time! The results are in and we've selected 5 members at random to receive a copy of Runaway 2 for DS.

Read more 6 Comments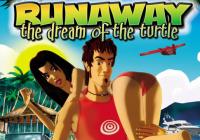 Fancy being whisked away on a point and click adventure for DS? We have 5 copies of Runaway, The Dream of the Turtle to give away.

Read more 4 Comments
Quick News - It has been revealed that Pendulo will not only be bringing the PC adventure title 'Runaway 2: Dream of the Turtle' to the Nintendo DS, but also for the Wii home console! Stick around for further details...

Read more 4 Comments
The excellent Runaway 2 on PC from Cyanide Studio is coming to the DS in all its original glory thanks to a new codec from Nintendo that will allow the 7GB of content to be translated across with ease. A new video shows how well it looks on the portable. Head inside to see it...

Read more 7 Comments