Kirby's Epic Yarn is a 2D Platformer game developed by Good Fee for the Wii video game console. Get the latest news, reviews, videos and screenshots for Kirby's Epic Yarn.
Developer
Good Fee
Publisher
Genre
Players
C3 Score

9/10
Reader Score

9/10 (20 Votes)
Out now Out now Out now Out now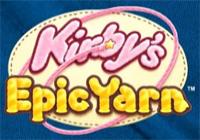 Nintendo has decided to take Kirby in a different direction for Kirby's Epic Yarn on Wii, but will fans be happy with the changes? - By Adam Riley

Read more 23 Comments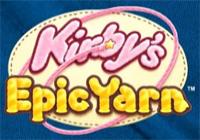 Everyone has been waiting for the next home console version of the Kirby franchise, but nobody expected something as special as Kirby's Epic Yarn for Wii. - By Karn Spydar Lee Bianco

Read more 5 Comments
Kirby's latest adventure on the Wii is set to unravel in Europe this Friday, and to celebrate Nintendo is bringing him to London.

Read more 0 Comments
Kirby's new Wii game finally gets an EU/UK release date, but it won't be this year.

Read more 7 Comments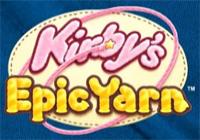 A load of new media for the upcoming Kirby game from Feel Good, Epic Yarn, including a neat themed living room.

Read more 11 Comments
Renowned Japanese magazine Famitsu recently sat down four eager reviewers to collect together their thoughts on Kirby's Epic Yarn.

Read more 1 Comment
Update: even more videos/adverts Nintendo has released more details about the upcoming Wii release, Kirby's Epic Yarn.

Read more 7 Comments