Super Mario Bros. is a 2D Platformer game developed by Nintendo for the NES video game console. The game has been re-released and can be downloaded on the Virtual Console service for Wii, 3DS, in digital form. Get the latest news, reviews, videos and screenshots for Super Mario Bros..
Developer
Nintendo
Publisher
Genre
Players
C3 Score

9/10
Reader Score

9/10 (17 Votes)
Out now Out now Out now Out now
Mario in his purest form, we celebrate it all over again! - By Karn Spydar Lee Bianco

Read more 3 Comments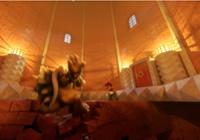 Remember the first person Mario video? Freddie Wong is back with a new take on Super Mario Bros in first person.

Read more 2 Comments
What do you get if you cross Nintendo's Super Mario Bros. with Minecraft? Why, Mariocraft of course!

Read more 3 Comments
Grab Super Mario Bros. and Dr. Mario at reduced prices for a limited time on the European Nintendo 3DS eShop.

Read more 2 Comments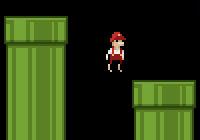 A solo developer recently took on a challenge to create a Flash game in 48 hours. The result? A condensed Super Mario Bros.

Read more 0 Comments
3DS ambassadors can now enjoy a slightly improved take on the NES classic Super Mario Bros via an eShop update.

Read more 6 Comments