Professor Layton and the Miracle Mask is a Puzzle game developed by Level-5 for the Nintendo 3DS video game console. Get the latest news, reviews, videos and screenshots for Professor Layton and the Miracle Mask.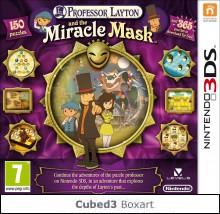 Developer
Level-5
Publisher
Genre
Players
Online enabled
C3 Score

9/10
Reader Score

0 (0 Votes)
Out now Out now Out now Out now Also on
Professor Layton returns in his fifth adventure, but the first to appear on Nintendo 3DS. Brace yourselves for the Miracle Mask. - By Adam Riley

Read more 12 Comments
The latest chapter in the Professor Layton series is out this week in Europe and the Cruz sisters want in on the action.

Read more 0 Comments
Excited after this week's announcement of a new Professor Layton game? Nintendo have confirmed a date for Europe's latest fix.

Read more 0 Comments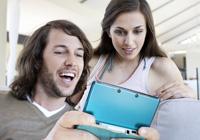 Famitsu data has revealed the Top 10 best-selling Nintendo 3DS games since launch in Japan.

Read more 5 Comments
In its second week of release over in Japan, Nintendo's new 3DS handheld has again topped the Media Create charts.

Read more 1 Comment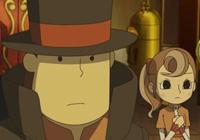 Nintendo's 3DS console has arrived in Japan and blown the competition out of the water after just two days on sale.

Read more 8 Comments