Pokédex 3D is an Other game developed by Nintendo for the 3DS eShop video game console. Get the latest news, reviews, videos and screenshots for Pokédex 3D.
Developer
Nintendo
Publisher
Genre
Players
C3 Score

8/10
Reader Score

9/10 (3 Votes)
Out now Out now Out now Out now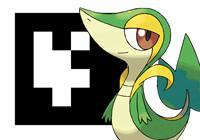 Pokédex 3D, a free introduction to 3DS' eShop, is the first downloadable '3DSWare' title - is it a good start for the brand? - By Sam Turner

Read more 7 Comments
Nintendo has quietly released an update for the Pokémon Black/White 3DS app, Pokédex 3D, introducing new AR features.

Read more 1 Comment
One of Nintendo's launch apps for the upcoming eShop service, Pokédex 3D will feature Augmented Reality - here's how it works.

Read more 3 Comments
Nintendo have revealed a 3D Pokédex application, which will be coming to the eShop on launch.

Read more 6 Comments