The Wonderful 101 is an Action game developed by Platinum for the Wii U video game console. Get the latest news, reviews, videos and screenshots for The Wonderful 101.
Developer
Platinum
Publisher
Genre
Players
Online enabled
C3 Score

n/a
Reader Score

6/10 (1 Votes)
2013 2013 2013 2013 Also on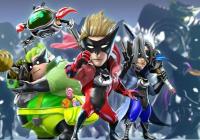 Platinum Games is back with a Nintendo Wii U exclusive, Project P-100. Cubed3 was lucky enough to try out the latest title. - By Adam Riley

Read more 7 Comments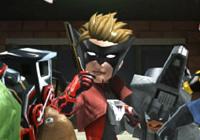 Nintendo releases new gameplay footage from Platinum Games' action game on Nintendo Wii U.

Read more 3 Comments
Screens of Nintendo's project with Platinum Games on Wii U have been revealed.

Read more 4 Comments