Conduit 2 is a First Person Shooter game developed by High Voltage for the Wii video game console. Get the latest news, reviews, videos and screenshots for Conduit 2.
Developer
High Voltage
Publisher
Genre
Players
Online enabled
C3 Score

7/10
Reader Score

0 (0 Votes)
Out now Out now None Out now
Have High Voltage improved upon their Wii FPS formula with Conduit 2? - By Jorge Ba-oh

Read more 10 Comments
High Voltage has released another patch to fine-tune some of the issues in their second Wii shooter, The Conduit 2.

Read more 4 Comments
SEGA and High Voltage Software have released a new trailer to promote the launch of Conduit 2.

Read more 2 Comments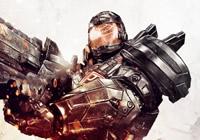 New gameplay footage has been shown from Conduit 2. The videos show some of the multiplayer modes available.

Read more 6 Comments
High Voltage have put together a new trailer packed to the brim with multiplayer footage from upcoming Wii shooter, The Conduit 2.

Read more 1 Comment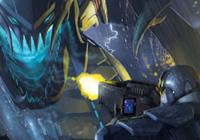 Whilst The Conduit 2 is shaping up to completion, the team have delayed its release till April to fine tune the Wii game.

Read more 7 Comments