Wii Fit U is a Fitness game developed by Nintendo for the Wii U video game console. Get the latest news, reviews, videos and screenshots for Wii Fit U.
Developer
Nintendo
Publisher
Genre
Players
Online enabled
C3 Score

n/a
Reader Score

0 (0 Votes)
Q2 2013 Q2 2013 Q2 2012 Q2 2013 Also on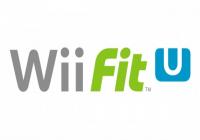 The third Wii Fit game is set to hit in 2013. Is Nintendo milking the series, or is another game justified? - By Adam Riley

Read more 2 Comments
Nintendo has confirmed that Wii Fit U comes with something quite special.

Read more 3 Comments