Wii Play is a Party game developed by Nintendo for the Wii video game console. Get the latest news, reviews, videos and screenshots for Wii Play.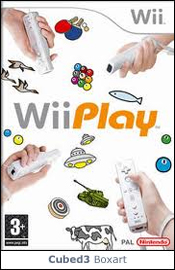 Developer
Nintendo
Publisher
Genre
Players
C3 Score

6/10
Reader Score

7/10 (23 Votes)
Out now Out now Out now Out now
I play, you play, he, she, it plays... - By James Temperton

Read more 6 Comments
Wii will play together... - By Adam Riley

Read more 29 Comments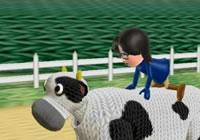 Wii Play has taken the top spot for most selling US game this decade so far, topping GTA, Guitar Hero and Call of Duty.

Read more 13 Comments
Much like Wii Sports, Wii Play is a title that Nintendo hope will attract the non-gamers to gaming. Featuring a number of varied mini-games and arcade-esque activities, the game will be bundled with a Wii controller and is sure to be a popular title on the console. Come inside for some new screens...

Read more 21 Comments
Graphics

9/10
Gameplay

8/10
Sound

6/10
Length

9/10
ED.X's Rating 7/10