Ryu Hayabusa's latest adventure has been penciled in for an early June release in Europe.
Ninja Gaiden; Dragon Sword is set to be released on the same date as Okami, the 13th of June (although Nintendo's European site states the 12th, this is most likely an error since that date is on a Thursday).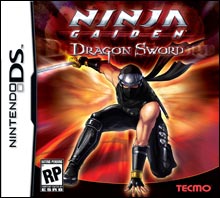 Thanks to Echoes221 for the tip.