A handful of new shots from the Wii installment of Konami's Lost in Blue (Survival Kids) have hit the interwebs.
The game follows a similar format to the DS versions seeing a pair of youngsters stranded on an island filled to the brim with your standard locations: lush forests, sandy beaches and vicious volcanoes. Complete with Wii controls and motion-sensing functions we see the pair perform various tasks (mini-games) to try and escape.
It's certainly looking better than the first batch of screens, though does still appear a little lacking.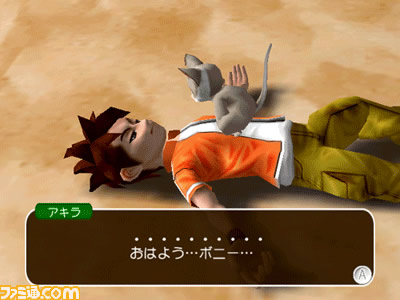 More screens are available to view in the game's album below.
Lost in Blue: Shipwrecked! hits stores in Q4 2008.