Bandai-Namco recently held a roundtable with the three members of the Fragile team, on the game's production.
Producer : Kentarou Kawashima (Seven, Venus and Braves)
Art Director : Keiko Harada (Seven, Venus and Braves)
Main Programmer : Munehito Yasui (Baten Kaitos - Tri Crescendo)
The team found out that both the Japanese and European player identifies 3 things in games (in this order): Story & characters, World presentation, Game system.
A comparison was made with Ramen restaurants - why do some perform better whilst serving the same food? Because of the experience.
Fragile is said to have an "oppressive" experience.
The team went out to take shots of existing locations around Japan - observing the atmosphere, recording environmental sounds to give an authentic feel.
The game should last around 30 hours, and Kawashiwa wants these to be as meaningful as possible.
Fragile has been in development for around 2 years - and they note that advertising and distribution won't be so cheap either.
The original project was set in winter, with a totally different character - a treasure hunter.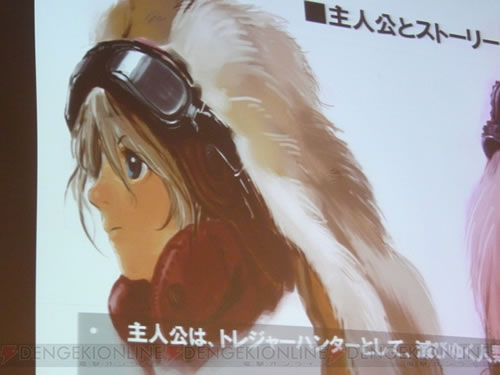 Some elements have survived since, including bonfires, messages on the walls, pointer/flashlight mechanics.
The original prototype was completed in around 4 months, to try and get the game to be greenlit. Yasui had proposed that the game would only consist of ruins exploration as he wasn't too fond of battles after the initial prototype.
Sound has been an important factor - trying to blend environmental, natural sounds with background music and effects.
The project has been on schedule the throughout, so as the team reach the final development leg - it can be tweaked and refined without rush.
Thanks to NeoGAF.