Sportswear company PUMA have whipped up a pair of metallic blue "retro" shoes as a tribute to Mega Man.
Dubbed "Lo Mega", the shoes come in either blue or regular black colours, complete with pixelated underlays and around the toe. How to grab hold of your own pair? Shell out $65 (USD) on the official Puma website.
A fantastic material and color update inspired by Mega Man, a video game first released by Capcom in 1987. Whether you're familiar with the character or not, this synthetic leather material looks and feels like vinyl, giving the upper a shiny, retro-futuristic look. The addition of the perforated underlays, painted eyelets, & video game inspired pixelated emboss on the toe bumper complete this awesome look.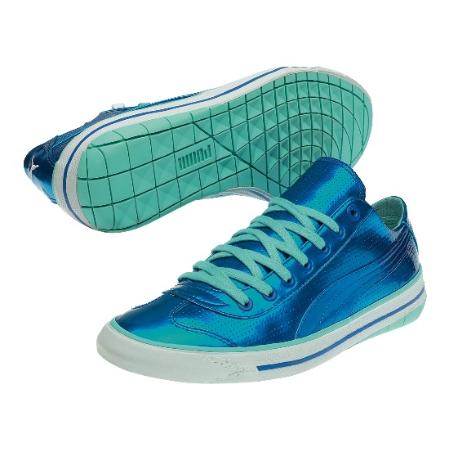 Thanks to GoNintendo.