Each month we'll be celebrating fan art and creations on c3 with a gallery post!
We love your creations! Whether it be something done by hand using pencils, paints etc, or snapped as photos, digitally made wallpapers, avatars and even screens of your in-game antics!
Feel free to continue to use the Your Work forum to post your work, but if you'd like any pieces to be included in the monthly post please send over an email/PM with a link to your work.
Art@C3: March 2009 Gallery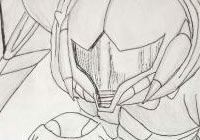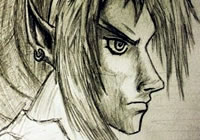 Submission Guidelines

Existing work you've posted on other sites/forums is allowed.
The theme should be related to Nintendo in some way, or having appeared on a Nintendo console.
Digital/scanned in/photographed work accepted.
Ideas: Photoshops, wallpapers, pencil/pen drawings, paintings, animation, in-game art/screenshots (Smash Bros, Pictochat etc).
Existing art (for example Video game renders)are allowed to be included (in wallpapers etc).
We look forward to your submissions for future galleries!