Square Enix has released beautiful new screens and art from multiplayer DS RPG Blood of Bahamut.
The RPG, Buraddo obu Bahamūto, is a game where cities built giant beasts spawn both screens and players team up with one another to try and take out these huge Gigants, its minions and protective armour. Single or up to four players can play at one time.
A Japanese release date has yet to be set, nor is there anything set for Western Square Enix fans at this time.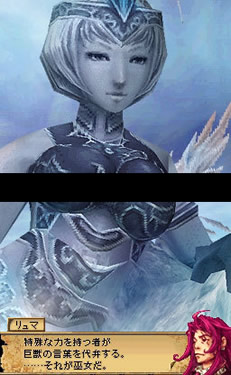 Check out the Blood of Bahamut screens album below for a load more.