SEGA have taken a slight detour from chainsaws and zombies with a bizarre new sports game for Wii: Wacky World of Sports.
Furniture racing, extreme ironing, tuna tossing? That's exactly how wacky this bizarre new party game is - a compilation of 10 of the world's weirdest sports played by folk around the globe. You'll be throwing fish, dashing about on arm chairs, chopping up logs and trying to dewrinkle some of the toughest shirts known to man.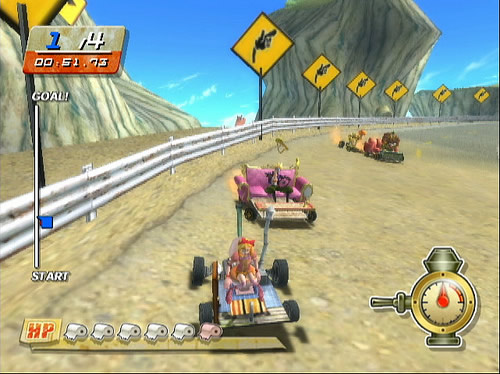 Wacky World of Sports brings together what is easily the most outrageous collection of real life sports games SEGA has ever seen. The game brings a whole new dimension to the party game genre, and is sure to become a family favourite. By utilising the unique way of playing on Wii, Wacky World of Sports makes these particularly unusual sports accessible to everyone!

Gary Knight, European Marketing Director, SEGA Europe.
Wacky World of Sports is due to slide into living rooms later this year.
More screens in the game's album below.