SEGA's selection of mature games for Wii may not have done as well as expected, but the publisher won't give up without a fight.
In order to rack up more interest in these titles, and probably get rid of excess copies laying dormant in stockrooms, SEGA will be bundling together three Wii games into a neat little package. If the premise of shooting aliens, zombies and chain-sawing people doesn't instantly shout out "mature", the package will be called Welcome to Violence.
The threesome of Wii games has been confirmed down under, for AUS$110 (£60/$100/€70). No release date or plans for other regions have been announced, though it's fairly likely something similar would be coming to Europe/North America at some point.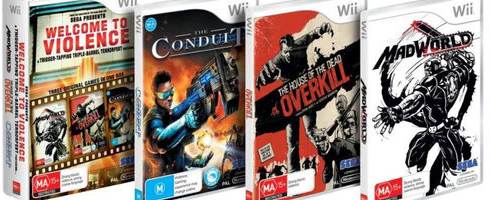 What do you think of the bundle? Would you shell out for three well received Wii-exclusive mature games?