Japanese studio Treasure has brewed up a new trailer for the sequel to popular Nintendo 64 on-rails shooter Sin and Punishment.
The fast paced 3D shooter sees you traversing through a series of enemy ridden levels and blasting everything in sight. Close range melee attacks and deflecting on coming fire vary up the action. Cram in online worldwide leaderboards and it'll be an all out trigger fest to get those sought after high scores.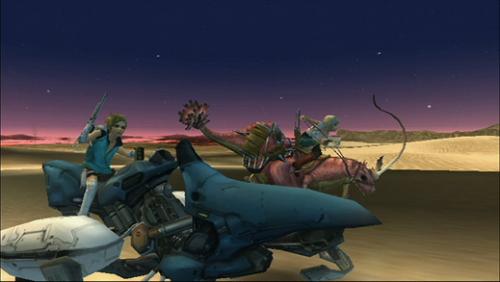 Sin and Punishment 2: Star Successor is zipping into stores from June 7th 2010.