To celebrate over a decade of games and Grand Theft Auto from developer Rockstar, a trio of artbooks will soon hit the market.
According to Joystiq, Digital + Analogue: The Art and Science of Rockstar Games, is the visual encyclopaedia of anything and almost everything Rockstar aims to encompass the drawings, unique designs and the development conveyor-belt behind the company's popular titles.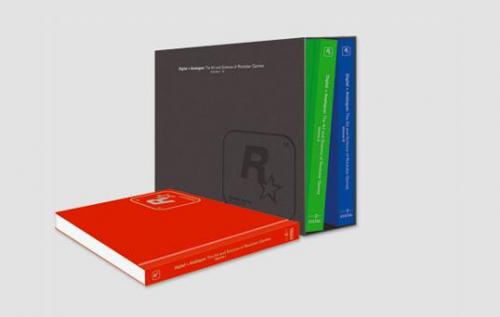 Whilst a majority of Rockstar projects have been for PlayStation, PC and Xbox, there have been a solid handful of gems gracing Nintendo platforms including Grand Theft Auto: Chinatown Wars and Grand Theft Auto Advance. The studio has also had a decent run on Wii with the likes of the slightly controversial Manhunt 2, Bully and Table Tennis.
The combined total for all three books will come to a wallet-crunching £350 ($450.00, €352.00), coming soon to Steidlville.