Nintendo has confirmed Master Quest, "new challenges" and a June release for the highly anticipated The Legend of Zelda: Ocarina of Time 3D.
Alongside a string of release dates, Nintendo confirmed previous rumours that the bonus "Master Quest" found in the GameCube version of Ocarina of Time would be included as an optional mode. The second quest shares the same graphical improvements and 3D effects, however introduces a totally revamped world, shuffled dungeons and an overall harder challenge compared to the main adventure.
Nintendo also reiterated previous reports that the game will contain "new challenges" not found in the Nintendo 64 original. Missing dungeons, anyone?
Ocarina of Time 3D will be gracing your palms on June 19th in the US and two days earlier on June 17th in Europe.
In related news, according to the Australian classifications board via Aussie Nintendo, Nintendo are not the main brains behind the 3DS port. Instead, Grezzo - the folk behind Line Attack Heroes, lead by Final Fantasy and Mana creator Koichi Ishii, are said to be working on Ocarina of Time 3D.
Update:
The Japanese site for the game also opened up today, complete with backing music, swanky new artwork and a June 16th release date for Japan.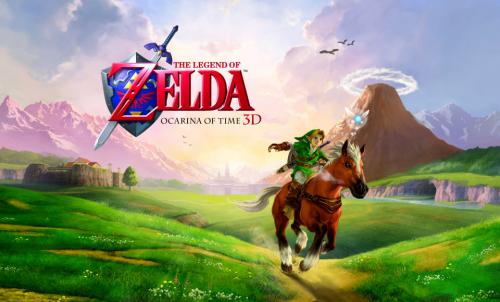 Will you be picking up a copy of Legend of Zelda: Ocarina of Time 3D? What extras would you like in the game?