The latest issue of Famitsu magazine reveals a new RPG from tri-Ace is due for release on Nintendo 3DS.
Beyond the Labyrinth is being billed as a 'Dungeon RPG for the age' and will feature bright and colourful locations, unlike earlier games in the genre which largely tended to look dull and muddy.
The new game is being directed by Takayuki Suguro who produced Valkyrie Profile 2 and Resonance of Fate. It will be published by Konami and also produced by Shingo Mukaitouge of Elebits and Dewy's Adventure fame, both of which launched on Wii.
According to Konami, the game known as Labyrinth no Kanata in Japan is currently only 60% complete. There is no Japanese release date and no further details at this point in time.
Below is a selection of screens: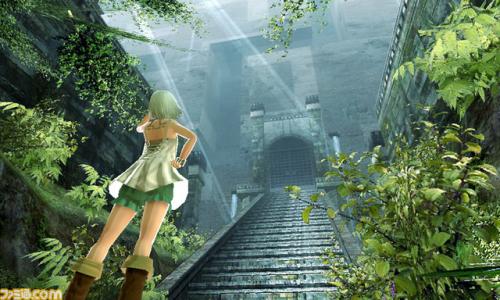 Are you pleased to see tri-Ace back on a Nintendo system after the excellent Valkyrie Profile: Covenant of the Plume on DS?