Australians who order a copy of The Legend of Zelda: Ocarina of Time for 3DS will receive a limited edition ocarina.
It's not certain whether the deal is for pre-orders only or a limited time store bundle, but whatever the case shall more than likely go quickly! The Ocarina Edition comes in its own Golden packaging, with a Zelda branded Ocarina and a pair of sheets to play some of the series' most iconic tunes like The Song of Time and Epona's Song.
It'll retail for $68 AUS. For more details see the EB Games Australia page.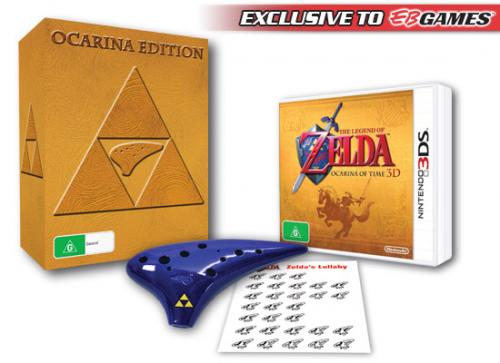 Thanks to C3 reader Lrrr.