The latest Iwata Asks session with Zelda creator Shigeru Miyamoto shares a few details on Ocarina of Time's development.
Before the Nintendo 64 edition came out back in 1998, the game originally used the Super Mario 64 engine as its base and the development team weren't sure how big the game could be given the strict memory constraints at the time.
Originally Ocarina of Time was set to take place within Ganondorf's Castle as a worst-case scenario, using a series of rooms/areas to enter levels, much like Mario 64's paintings system. Apparently the Phanton Ganon boss sequence is a throwback to that phase of development.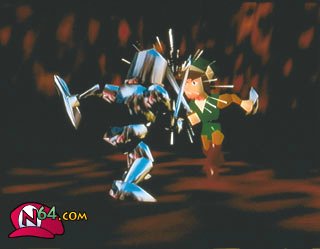 Miyamoto stresses that he uses characters as the building blocks to piece together a Zelda game, with story less important. What kinds of characters will show up?
He also hopes that fans will stop paying attention to the story, as he would much rather focus on the gameplay itself. Miyamoto uses Popeye as an example, how characters in older cartoons could play different roles each time, and feels this is what has happened to Mario.
He wishes people could accept him doing a similar thing with Legend of Zelda characters, where the focus becomes gameplay over story detail.
Finally, he wanted Ingo to originally set fire to Lon Lon Ranch after Link beats him in a horse race. But someone corrected Miyamoto, stating "how would people go back to the ranch?" Nice!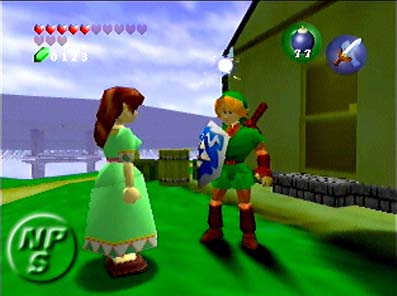 What do you think of Miyamoto's comments, particularly the Legend of Zelda story? Would you like to see the series follow Mario's footsteps, or should Nintendo's Hylian tales continue to have more depth in story?