The next Legend of Zelda game is set to explore various new faces, and Nintendo have revealed juicy new details today on just that.
With just over a month to go before Link, Zelda and company grace our living room screens to captivate our imaginations once again, Nintendo have continued to tease fans with new details on what to expect from the biggest land of Hyrule yet.
As usual, if you wish to avoid spoilers, please look elsewhere!
The first nugget of information revolves around Lake Floria and the Parella Tribe, buried deep within Faron Woods that is home to a vast lake inhabited by a squid-like tribe known as the Parella. It's the first appearance of these exotic creatures in the long-running series - will they welcome our hero with open arms/fins?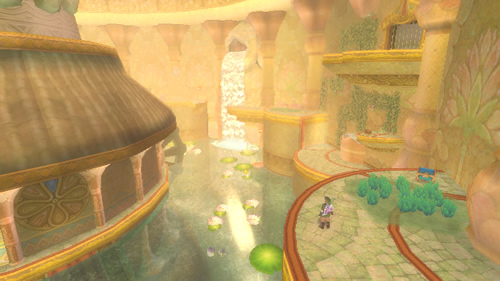 The lake is intertwined with all sorts of secrets to unravel - Link is able to swim this time round, sinking deep below the surface with Nintendo promising intuitive motion controls for a natural way to move our protagonist around.
Whilst exploring the surface world and skyloft, Link can dabble in a little bit of relaxation - catching bugs and insects to brew up unique potions to revitalise and enhance. Delicious!

Nintendo also highlighted one of the newer items... crank that whip! Skyward Sword explores Link's taste for the old leather, letting players lash enemies and grab objects. It isn't purely a weapon either, playing a role in various puzzles and challenges throughout the game.

After a hard day's exploring, pop over to a small island near Skyloft dubbed... wait for it, "Fun Fun Island". Its purpose you'd assume is for fun, however it's inhabited by a lone resident. Before enjoying his various activities you must complete his requests...

Nintendo of Japan also released a pair of videos to compliment the liquid areas, including a look at a brand new dungeon.
Be sure to have a peak in the Skyward Sword screens album below for more new snaps of Link in action.