Update 2: Nintendo have now released an official teaser trailer, showcasing the contents of The Last Story's Limited Edition box. As previously confirmed, the package includes the game itself; a steelbook case; and 'Elements of The Last Story - a box containing a 7-track CD from the Nobuo Uematsu-composed soundtrack and an artbook. Have a look below at what you can get your mitts on next month.
Update 1: The official box arts for both the Limited Edition and Standard Edition of The Last Story have surfaced. Each box gives mention to Hironobu Sakaguchi, the game's designer, and composer Nobuo Uematsu. Both are famed for their previous work on the Final Fantasy series, and they have combined their talents once more for the latest RPG on Wii. To reconfirm, both editions of The Last Story will be available in Europe from 24th February.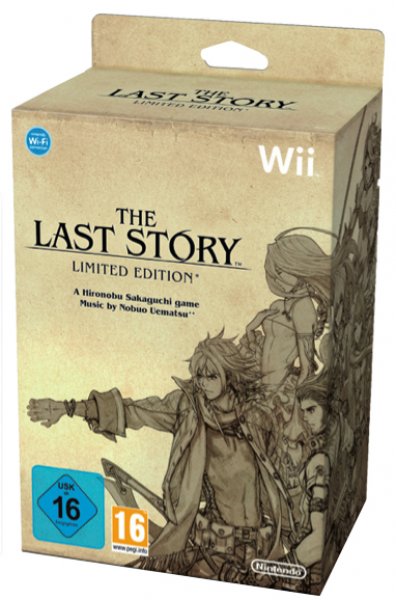 Original Story: It seems Swiss retailer 1ADVD has revealed that a special edition pack of The Last Story will be released alongside the normal game next month in Europe.

Reports suggest the bundle will include the following:
A copy of the game
Premium steelbook (a metal case for the game and the bundle)
Mini art book
Soundtrack CD consisting of 7 tracks

The above image is of 'Elements of The Last Story,' a pre-order bonus that was available in Japan containing all of the items mentioned. Whether this will be inside the European Limited Edition or if it will take on a different look is unknown.
No other information such as pricing is available yet, but we will update as soon as we know more.
The Last Story for Wii releases in Europe on 24th February.