Amongst the familiar settings and characters in Kingdom Hearts 3D,there'll also be new areas to explore: the first of which, Tron.
Scrapping traditional garb, selected members of the vast Dream Drop Distance cast, including our protagonists Sora and Riku, venture into The Grid, a futuristic world inspired by the recent Tron Legacy flick, rather than the original 80s interpretation.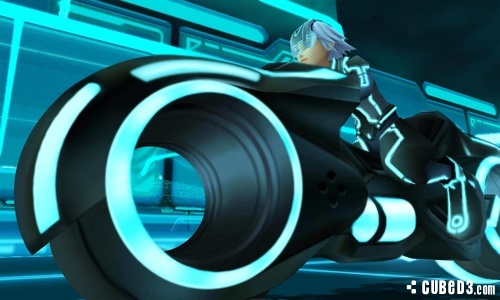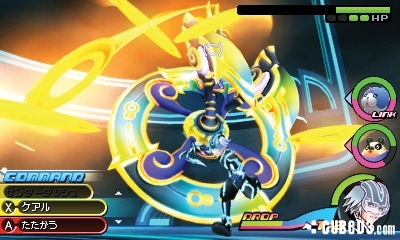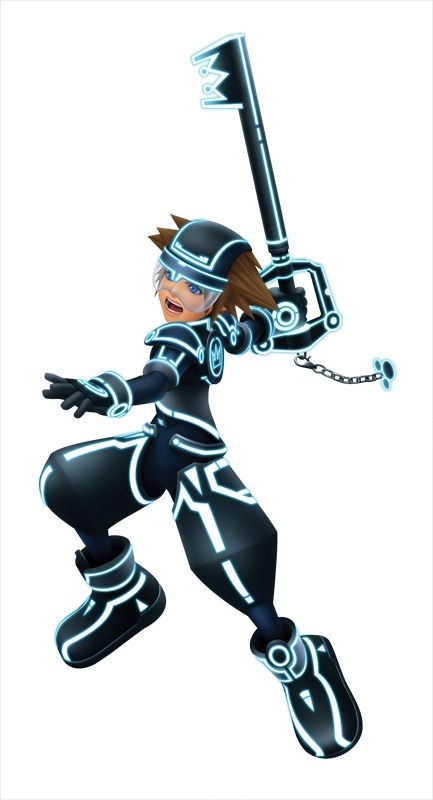 Square Enix also introduced three newer features: Dive Mode, Link Portal and Training Toys.
Dive Mode:
Quite literally fall through hoops, collecting prizes and defeating enemies to rack up points. Earn enough, and more levels unravel.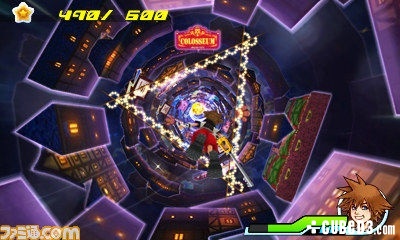 Link Portal:
There are two types of portal scattered across the game world: Battle and Friend. The first sees you facing a Dream Eater, who'll give you materials to create it for your own, whereas the latter gives you a Dream Eater on loan for a short time.

Training Toys:
Play, poke and stroke your Dream Eaters through various touch tools.
Via Andriasang.