Cubed3 has

explored Japanese Nintendo 64 box-art

and is now reminiscing with a selection closer to home, artwork readers may remember seeing leaping from store shelves, or a fresh look at the artwork of old.


Western artwork often differed from its Japanese companions, opting for a possibly more aggressive and bolder look; more rendered 3D images and stronger colours. That said, some of the designs for these titles were simply gorgeous -- complementing classic masterpieces or so good that they were able to sell even the worst games on the format.

The boxes themselves were also turned horizontally, sitting on a landscape view compared to the Japanese vertical stance, with Europeans getting a more compressed look with chunky black borders.

Here is Cubed3's selection of US/European Nintendo 64 boxes that readers may or may not have seen before [ Click to Enlarge ]: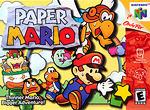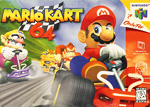 Be sure to let the Cubed3 team know what Western box art took your fancy at the time or ones that have been stumbled across further down the line.