Much loved Nintendo franchises, where art thou? Vote on which faces you would like to see resurrected on Wii U/3DS.
With Nintendo sprinting, soaring and triple-jumping towards a new, high-definition era for Mario and friends, there are a handful of franchises and one-off games that deserve a comeback. These gems provided much enjoyment when gracing our living rooms many moons ago, but have been missing in action for years and in some cases there hasn't been a new entry in over a decade.
Since rising gracefully from the tomb of Nintendo greats, Kid Icarus has proven that even after a twenty year absence, there's still room for a sequel.
So, given the chance - which classic Nintendo franchises would you like to see return on Wii U and/or 3DS?
The Cubed3 team ponder some of our most wanted candidates.
1080 Snowboarding
I rekindled a love affair with Nintendo's 1080 franchise recently. Admittedly I didn't get to play this gem back when the snow particles looked like gold-dust, however have enjoyed sampling the delights of the near perfectly grafted sports series from half-pipe trickery to full on downhill races. There's only been two installments so far, the latter being snowed-under by competition from the likes of SSX, and it's about time Nintendo revisit this missing series.

The obvious application could have materialised on the current Wii, balance-board and all, using the Wii Remote and nun-chuck to pummel along the slopes in a potential skiing feature, and wiggling bottoms in a balance snowboard affair. Granted much of this did take form in Mario & Sonic at the Winter Olympic Games, yet a dedicated boarder could take shape on Wii U. The tablet controller would house button combinations for a trick list, perhaps highlight slaloms, trees and other obstacles in a dynamic map. Online play could be dominated by healthy leader-boards, competitive racing and downloadable courses perhaps. Of course Nintendo could conjure up more innovative features, but this just be the icy foundation on the much craved cake.
Jorge Ba-oh, Founder/Editor
F-Zero
It is a bit surprising to see that the last F-Zero game was released in 2004, especially given the series' popularity. A new entry is long overdue. The thought of a 3DS take on the futuristic racer is a tasty prospect when one imagines zipping through loops in stereoscopic 3D and an additional gyro-controlled first-person view in the vein of Mario Kart 7. The Wii U would likely get fans even more excited at what could be done with the series, though.

Despite skipping the Wii entirely, it would have been safe to assume that any potential F-Zero release on that console would have had a motion-controlled set up for steering, with the likely option of Classic Controller support; expect that to be the case for the probable Wii U version. The Wii U controller itself could display basic information like the track map, boost gauge and racer positions, as most would expect. It could even act as a rear-view mirror, constantly showing the racers behind you, or perhaps always follow your rival, highlighting where exactly on the track he/she is. The controller could expand on the machine customisation mode of F-Zero GX, allowing players to design even more complex emblems and logos to plaster over vehicles, placing them accurately with ease. One feature that needs to make a return to the franchise is a track editor, and again, the Wii U controller would let players create courses as simple or intricate as they like with much comfort. Imagine merely tracing your finger over the controller screen as the game then renders it into a course, then fine-tuning your shortcuts and loops by zooming in, dotting in your creations to line the outsides of the track to finish. Now imagine uploading your track to the much needed online network and sharing it with other players from all over the world, as well as viewing all the top rated and most popular fan made courses to try for yourself.

F-Zero has been crying out for a proper online mode for years. Not only would 30-player races with other players be incredible, but finally being able to see the best times of everybody else through leader boards and downloading time trial ghosts would add so much lasting appeal. There is a lot that can be done with F-Zero, so hopefully Nintendo can realise its potential with a Wii U version.
Az Elias - Previews Editor
Star Fox
Last year a port of Star Fox 64 came to the 3DS, giving fans hope that the series still has life, despite lacking a new game for a number years. The last time we saw Fox McCloud take to the skies was back in 2005, when Gamecube owners were treated to Star Fox Assault. This incarnation was developed by Namco and went down with fairly mixed reviews. One of the main gripes with some of the later Star Fox games was that it lost what made the Starwing and Lylatwars so special and featured on-foot sections. Many would like to see it return to form and what better way to do it then on Wii U?

With the power and HD capabilities of the system, a Star Fox could look absolutely gorgeous and more interestingly, the Wii U tablet controller could be put to great use. Readers who listen to the Cubed3 podcast may have heard staff discuss this idea before: the game could use the controller's touchscreen as a cockpit view, where pilots would see incoming messages from team mates. It could also have other features such as a radar, bomb and boost button. This would work perfectly online, as well. You could use the controller's microphone to communicate and also the built in camera to send a video message to others and it would appear directly on their cockpit. Co-operative online would also be a fantastic addition, allowing four players to join together through the story mode or perhaps extra missions which would be longer in length and specific to multiplayer.
Ross Marrs - Podcast Editor
Wave Race
This dynamic racer was one of Nintendo's most talked-about and innovative classics when ignitions first lit up in 3D on the Nintendo 64 (Wave Race originally was a 2D affair on the Game Boy). The concept utilised advanced water physics, particles and conceived a memorable set of additive courses to zip along, using floating buoys as required route-setters along the way. Its successor, like 1080, was revitalised on the GameCube and hasn't been seen since.

The series is crying out for a come-back on the Wii U. Wii Remotes could be used, though a bit oddly, as jet ski handles or more conventionally using a nun-chuck to steer - much like Mario Kart Wii. As for the tablet itself, how about a dynamic map that could be affected by weather conditions. Misty? Your path becomes unclear. Pouring storm? Likewise. It could also act as a form of eyes-behind-head rear-view mirror or even just a big old steering wheel via the tablet's gyroscopes. Throw in competitive online play, missions, track building and classic split-screen and you've got yourself a winner. This much-loved series deserves a comeback; make it so, Nintendo!
Jorge Ba-oh, Founder/Editor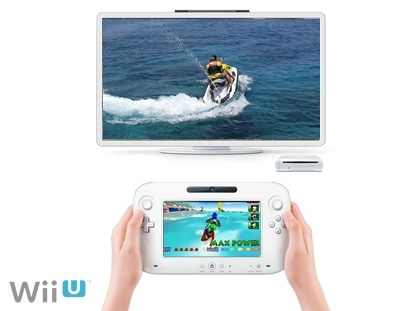 Punch Out
Some of the greatest experiences on Wii were the multiplayer efforts, and with the new interface for Wii U, it could help expand the world of two-player co-operative experiences tenfold. Take Punch-Out!!, for instance. The game was successfully resurrected by Next Level Games on Wii, albeit to only moderate success. However, clean it up and add more meat to the product, including a well-worked team mode and it could indeed hit that sweat spot.

There is already the superb motion mechanic employed for the main player to dodge and weave at the right times, before delivering the knock-out punch, but what about if a friend or family member was there to watch your back, using the new Wii U tablet for monitor your fighter's stats, watch out for minor weaknesses in an opponent's defences and generally get involved to help you break down their resolve. To make it more entertaining, the second player may have to take part in some touch-screen mini-games to obtain more revitalising items for at the end of a round. Whatever the case, any new form of Punch-Out!! would be a mighty fine addition to the Wii U roster.
Adam Riley, Senior Editor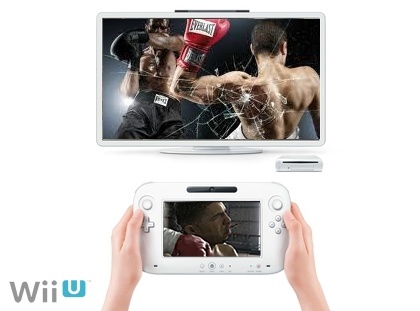 Odama

One of the quirkier GameCube outings that could make a return on the Wii U is Yoot Saito's Odama. The concept dates back to nearly a decade ago, where Seaman creator Saito decided to pitch a rather unusual idea: blending a pinball game with real-time tactics and microphone-driven vocal commands.

Whilst short, complicated and a tad unusual, the game did gather a handful of fans. Many of Odama's concepts can be realised on the Wii U tablet controller - displaying the entire map, or segments, on the touch screen, whilst taking command inputs using either the stylus or on-board microphone. The entire battlefield could be tilted by simply moving the controller from side to side. Other players can still use Wii Remotes to point and manipulate what's happening on the main screen, for a competitive and even a co-operative feature.

A similar approach could be applied to the 3DS as well, with tilt options, shoulder triggers for flippers and of course some delicious 3D Odama ball action. Drop in online play and we're onto a unique concept that would suit either Wii U or 3DS well indeed.

A prototype was built for the current Wii back in 2007, but has since not been realised. With the improved tech on offer with the Wii U and 3DS, the concept could be fleshed out and improved. But with the game remaining niche, and sales not so hot, there would me a fair few obstacles for Yoot and his balls to pass.
Jorge Ba-oh, Founder/Editor
Mario Golf

Mario sports games have found a happy home across the company's five home consoles and numerous portables, but with Wii Sports dominating the score this generation, the porky plumber Mario had to settle for a joint Olympics venture with Sonic the Hedgehog, a footy session and a rehashed version of the GameCube Mario Tennis. It's about time for a new dedicated Mario Tennis game on Wii U or 3DS - it's been almost a decade.

Players could use the Wii Remote/nun-chuck in a similar way to Nintendo's demonstration during E3 2011 - placing the Wii U tablet controller on the floor as a birds-eye view, whilst using the Wii Remote itself to pummel balls across gorgeous fantasy courses and lush terrain. A more traditional control could allow for the course, traps and contours to be shown on the touch-screen, together with the positioning of your rivals.

Throw in Mario Galaxy-inspired gravity courses, optional stylus-driven touch control and online play and we've got a much wanted hole in one.
Jorge Ba-oh, Founder/Editor
2D Metroid
With series director Yoshio Sakamoto confirming that the rumoured 2D title Metroid Dread did indeed exist, it's a real shame that it never saw release, even more so because fans of the classic Metroid formula have been crying out for the next iteration for so long. Even the story was apparently completed, so you begin to wonder if Nintendo could merely port a lot of assets over to the 3DS to begin a new side-scrolling project.

The 3DS' trademark stereoscopic 3D feature could be put to magnificent use by creating depth in multiple layers in the backgrounds, perhaps allowing players to jump between planes to discover hidden passages. With the increased power over previous formats it would be lovely to see some hi-resolution animated sprites for both Samus and her enemies. Many developers including Nintendo have opted for 3D character models in side-scrolling games in recent times, giving a 2.5D impression, but when you consider the amazing animations of sprites in games like Rayman Origins and BlazBlue: Continuum Shift II, it would be fantastic to see this delivered in a Metroid game, bringing personality to Samus and her foes.

The GBA's Metroid Fusion took a more linear approach, which some fans felt a little upset with, despite the game being very good overall. Since its debut on the NES, Metroid has always been about non-linear gameplay and backtracking, encouraging the player to explore thoroughly and with little indication on where to go next. With Super Metroid widely regarded as the best 2D game in the series, a 3DS Metroid would ideally have to take a few pages out of the SNES game's book and reintroduce that feeling of complete isolation, forcing players to search every nook and cranny to progress.

Of course, a 2D Metroid doesn't need to be limited to handheld consoles; why not bring it out as a downloadable title on the Wii U's eShop, too? The bigger TV screen in glorious HD would allow for larger rooms and more enemies on the screen at once, including even more gigantic fiends. Let's have a return for Crocomire, one of Super Metroid's great bosses. The Wii U tablet could also display a map that you could zoom in and out of at any time, plus a more interactive way to equip Samus' abilities by perhaps tapping on her gun arm to choose her beams in the menu. Finally, with Metroid being massively popular with speed runners the world over, it's high time that online leader boards were added to see how you fare by beating the game in the fastest time. This could be divided into the fastest 100% item runs, lowest % item runs and any % item runs. It's a simple little feature, but it's something that fans would appreciate hugely.
Az Elias - Previews Editor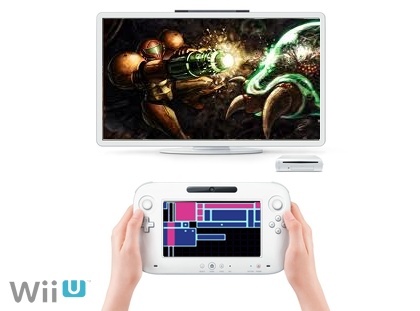 Yoshi's Island
The adorable Yoshi has accompanied Mario and friends for many years and had a fair share of his own adventures with Baby Mario. With Nintendo proving 2D gameplay is still very much loved with the New Super Mario Bros series, there's certainly a lot of promise to bring back the franchise on the 3DS and particularly the Wii U.

It's been five or so years since the last outing, and despite the series' popularity, there was only a single true sequel - Yoshi's Island on the DS, with the Wii remaining Yoshi-free. A new version could certainly take queues from the DS version: Dual screen acting as a single screen, or perhaps showing a map on the second screen for the less-linear/puzzle sections. The stylus can be used to aim and throw egg projectiles, with a second player perhaps using a Wii Remote to offer assistance (as in Mario Galaxy). Throw in sublime HD, hand-drawn visuals in the much-loved Yoshi's Island style, four player co-operative play/races and it would be an eagerly anticipated return to form for gaming's most loved dinosaur.
Jorge Ba-oh, Founder/Editor
Super Mario World
In the last few years Nintendo has reinvented the Super Mario Bros. series by introducing an entirely new physics engine and 3D graphics in the side-scrollers of New Super Mario Bros. Looking at Mario games of late it would seem Nintendo tends to favour items and mechanics introduced in Super Mario Bros. 3, rather than its SNES sequel, Super Mario World. I have always found Mario's debut SNES platformer to be the superior game in the series, and feel that a true sequel to it would please an awful lot of fans that prefer this classic over the other entries.

One of Super Mario World's finest elements was its multiple level exits, creating alternate routes on the vast world map, taking players to secret areas and bonus stages. Rather than the simple formula of moving from one level to the next, a new Mario World game that brings back the brilliant world map's branching paths would create a bit of choice and non-linearity. How about a return for the fabulous Caped Mario, instead of tired old Raccoon Mario? Let's bring Yoshi into the next level instead of forcing players to leave him behind after beating a stage, as in New Super Mario Bros. Wii.

Perhaps most exciting of all, though, would be a level editor. Anyone with an interest in Mario side-scrollers will have more than likely seen the numerous incredible fan made level hacks online. If Nintendo went official and released a level editor for a new game to the public, the replay value would be endless. There have been some simply astonishing user-generated stages, so to think about the possibility of going online through the console and downloading stages made by others would be wonderful. How about making a potential sequel available for both the Wii U and 3DS? Both systems would let players create levels with precision via the touch screen and pointer controls, and could even transfer levels between the two to play at home and on the go. Last but not least, do away with the 2.5D graphics and bring back true 2D sprites. Let's have a true sequel to the best 2D Mario game!
Az Elias - Previews Editor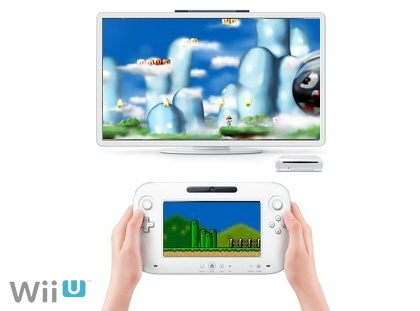 Mother (Trilogy)
How many people would roll over kicking and screaming, pinching themselves to ensure they were not actually dreaming if the three Mother RPGs were brought back to life on Wii U? In fact, the world may just stop revolving, full stop. THAT is how much of a shock it would be. However, let us just roll with the possibility for now. There are three games so far; Mother on NES, Earthbound on SNES, and Mother 3 on GBA. All three are phenomenally rated turn-based RPG adventures in their own right, and the first two were actually packaged together on the Game Boy Advance in Japan. Sadly the US has only ever sampled the goodness of Earthbound, whilst Europe has missed out completely.

Overlooking any potential graphical overhaul that may well be required, although if released as a download, fans would likely accept SNES/GBA-like visuals, it is more about how the Wii U tablet could be used to refine the whole feel of the games. The key here is removing any necessity to slow down gameplay by navigating various menus and sub-screens, instead being able to continue along the journey, soaking in the full extent of the atmosphere along the way, whilst accessing all commands on the touch-screen with the greatest of ease. Thus begins a whole new era of uninterrupted adventures, and hopefully Nintendo uses the much-loved Mother series to show this off!
Adam Riley - Senior Editor