It's been a long week at this year's E3 Expo. Nintendo finally drew the curtain on the launch look and feel for the Wii U, demoed the likes of
New Super Mario Bros
and
Pikmin 3
, plus a sample of 3DS delights. Just how did the company impress before, during and after the annual E3 presentation?
The Cubed3 Team share thoughts on how Nintendo did this year, plus expectations and desires for the future of Wii U and 3DS.
Jorge Ba-oh, Editor/Founder
Just over a week ago I sat in my pyjamas eagerly awaiting Satoru Iwata, President of Nintendo, to appear in my living room to address me, and the world, with his Nintendo goodies. My body was ready and more than willing. The Queen's Jubilee, as brilliant as it was, succumbed to an even greater event: E3 2012.

The show as a whole was a success in a lot of ways, but almost equally a let down in others. We found out about the Nintendo Wii U at long last, the exact retail look and feel about the GamePad and the new Wii U Pro Controller. Both look gorgeous; particularly in the flesh, sturdy, well contoured and the GamePad in particular, improved from the last E3 showing. It shows Nintendo have listened to feedback from developers, producing a refined tablet controller and a more conventional alternative too. Let's hope Nintendo decide to include the Pro controller in the standard Wii U package too.
Then came the excruciating wait till showtime. I came away with bitter, anticlimactic disappointment, sinking into my seat after pounding Twitter with updates. Now the dust has settled, in retrospect the show was a good one - Nintendo showed a fair few titles in development, some new, others improved ports of existing third party efforts, covering an even number of bases from casual to hardcore. Pikmin 3 lead proceedings with a sublime world modelled at last in glorious high definition; a moment that Nintendo fans had only dreamt of until this point. Wii games, especially the likes of Super Mario Galaxy and The Legend of Zelda: Skyward Sword - are gorgeous in standard definition and that bit more special when upscaled, so there had been a fair bit of excitement going into the show. Batman Arkham City, though released last year, held up well, demonstrating new tactics on the tablet controller and visually looking that slight bit more detailed. Rayman Legends and Nintendo's visual tweaks to New Super Mario Bros U demonstrated how sublime 2D looks in high definition. Arguably Legends is the more interesting of the pair visually, but certainly two great additions to the Wii U launch catalogue.

Third party efforts offer a broad range of titles - though certain key players like EA Sports and Activision were missing from the mix, the selection did leave a sense of deja-vu. Enhanced ports came for Wii U, but aside from Ubisoft's new Zombie U and Lego City Stories, nothing truly new was shown.
What impressed me though was how incredibly detailed and responsive the screen looks. Stage demonstrations from Nintendo and Ubisoft showed just how immediate every swipe, poke and press is, and it's only just the beginning. The Wii U a console built from the ground up that brings the very best of the DS/3DS mechanics to the big screen.
Miiverse is an interesting aspect of the Wii U's design and a positive step for Nintendo to embrace social on a worldwide level. We've seen glimpses of Nintendo weaving online play, leaderboards and chat but it's been bolted on and game-specific. With the new setup, it's system wide and accessible - it'll be interesting to see how it all plays out. Censorship and messaging delay has been a hot topic this week, so it would be interesting to see how a once reserved Nintendo irons out inevitable trolling.
Nintendo's performance at E3 was left with a bit of a so-so reception; fans just wanted a slice - even ten seconds - of 3D Mario, Metroid, Star Fox and the like. The reaction from fans and press for the lack of first party reveals goes to show how much desire and love there is for the House of Mario, and only makes every future Nintendo conference that bit more exciting.
What Nintendo did leave was potential. The Wii U is a solid piece of kit that makes us itch for news on more games to play on it. How developers and Nintendo have utitlised the GamePad so far is exciting, touches of brilliance in dynamic maps, inventory, touch control and gyro, but there are still questions left to be answered: battery life, performance and most importantly games. The Wii U needs a strong catalogue to survive in this ever-changing environment, and it's shaping up positively so far - Santa and his elves will be exceptionally busy this winter.
Adam Riley, Operations Director
Nintendo simply cannot win in some people's eyes. When it comes out with a powerful piece of hardware, it gets criticised for using proprietary mini DVD discs. When it upscales said model slightly, adopts a normal DVD approach it gets knocked for not using Blu-Ray or incorporating High Definition capabilities, instead sticking with older technology, with many overlooking the advancements brought about by motion controls. The same definitely goes for its appearances at the annual Electronic Entertainment Expo (E3). One year the crowd is cheering and screaming for the likes of big reveals such as The Legend of Zelda: Skyward Sword or Golden Sun: Dark Dawn and then both go on to sell far below expectations. What next? Well, let us look at this year. Nintendo attempted to target both audiences, bringing "engrossing game experiences for the hardest of the core to the newest of the newbies," as Reggie so expertly, and aptly, put it. The reaction? Everyone seems to be slating the company that has not only the biggest selling portable system on the market, but also the largest userbase in the world in terms of home console as well. Quelle surprise…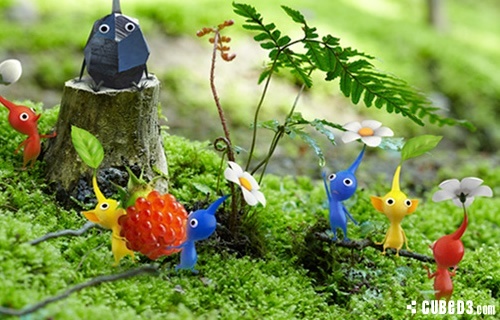 What has Nintendo got, though, that justifies praise? Well, there is the game that has been worked on since the days of the GameCube, Pikmin 3, the progression of what was initially looking like a highly entertaining take on the real-time strategy genre. This has to be classed as one of the biggest reveals Nintendo had, in all honesty, because it had been touched upon by creator Shigeru Miyamoto countless times over what is nearly a decade since the second release blew the original to pieces with its stunning depth and highly addictive gameplay that made the first Pikmin appear to be nothing more than a mere concept demo. The fine tuning that Nintendo's legend has been giving Pikmin 3 may not have come across during the on-stage presentation, but all signs are already pointing to this being one of Nintendo's deepest experiences yet.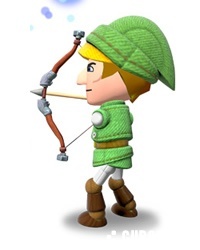 The Wii U and accompanying GamePad had a lot of prove in general, and some Western developers have approached Nintendo with the same old apathy that is growing increasingly tiring. Listening to the hero of yesteryear, John Romero, spouting off about how his instincts were perfectly right when it came to how the Wii console and World of Warcraft would explode in terms of popularity, yet "the fact that I don't really care about the Wii U or even want to find out more about it says something" is downright ridiculous. Everyone is entitled to an opinion, but blasé comments of such an arrogant nature are misplaced. Perhaps Wii U will prove to be too confusing for gamers who are unsure whether to watch the action on the TV or pay attention to the extra details shown on the GamePad. However, on the flipside, there is also the strong potential of the GamePad's HD touch-screen working as a perfect extension to the standard control mechanisms, as shown off in all manner of trailers unveiled after the main E3 event.
Nintendo may not have everyone full convinced about the Wii U at this very moment, but anyone that tries to write off the Japanese giant would be extremely foolish.
Ross Marrs, Podcast Editor
My expectations going into Tuesday's Nintendo Press Conference were fairly high, especially after seeing such fantastic ideas from the company in Nintendo's pre-E3 Direct video, featuring the banana wielding Satoru Iwata. Nintendo showed off the fundamentals of their new online service for the Wii U, called Miiverse (I preferred Mii Wara Wara name, personally). The idea is fantastic and brings social aspects into online gaming far more than ever before, allowing Wii U owners to post about specific games and get help on certain parts. The Direct video also showed Non-Specific Action Figure, a potential new character for Nintendo and one I can see fitting straight into the next Super Smash Bros. I absolutely love him! Nintendo also showed a very nice looking Pro Controller, which looks to be very comfortable and reminds me a little of the SEGA Mega Drive controller, only with handles.

After wrapping up the Nintendo Direct video, all eyes were on Ubisoft's conference. For me, Ubisoft had one of the best moments at E3 this year, with the amazing looking Rayman Legends, which is easily one of the most anticipated games for 2012. From what I could tell, the controls kept up with the fast pace action and the idea of using the Wii U Gamepad as a unique experience in multiplayer was, well, unique. Another highlight was the Platforming Hero level, a Ubsioft representative suggested we turn up the volume and out came some fantastic compositions. The stage was brilliantly designed to be played in time with it too, akin to a rhythm platformer. Ubisoft also showed Zombie U as their other main title, which was the reinvented product of Killer Freaks from Outer Space. Unfortunately, it looks rather generic and didn't interest me; I much preferred the concept of the original. That said though, Ubisoft delivered on the third party support and other big titles such as Assassins Creed III.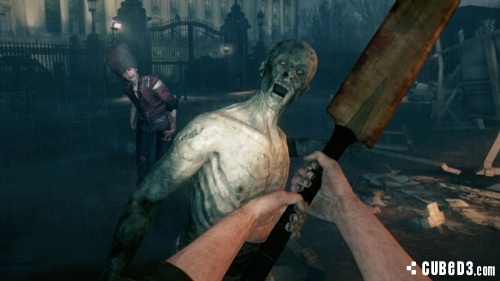 Excitement roared by Tuesday, particularly because I knew Pikmin 3 would be shown, a moment I had been waiting for, for a number of years now. I'm glad the team chose to move the project over to the Wii U. When Miyamoto-san walked upon the stage after a cute introduction featuring the Pikmin themselves, I was so giddy with excitement. This was by far the highlight of the show for me, but also expected. Nintendo also highlighted that they were focusing a lot more on that all-important third party support by showing big names, such as Batman Arkham City, Mass Effect 3, Assassin Creed III, Scribblenauts and LEGO City Stories Undercover, two of those exclusive to Nintendo's consoles.
More "casual" experiences were shown, such as Nintendo Land, a minigame collection, but one with great visual flair. This highlighted more unique ways the controller can be used and Reggie referred to the game as the Wii U's Wii Sports, which could mean it may be packaged with the console at launch (fingers crossed!). It's not my most anticipated game, but it's by far the best looking Nintendo minigame collections they've created and one I certainly would love to play.
New Super Mario Bros U was also shown to a great degree and I have to say, it does look improved. Some of the new hand painted backgrounds looks gorgeous too and even the sprites, though retaining the same style as before, look more refined with a nice clean look to them. The Miiverse messaging system was also shown full integrated, making it convenient for players to interact with certain titles.
Overall, Nintendo had a fantastic conference and presence in general. They showed a diverse launch window line-up for the Wii U and kept it very entertaining and enjoyable for the fans. There's no doubt that Nintendo are a company about fun and they showed at that at this years E3 with Reggie, Iwata and Miyamoto all giving us many charming and darn right random moments. Reggie pulled out his famous lines and Iwata loves to hold bananas. The crowds when nuts for it and that's what gaming should be about, fun. Great job Nintendo and Non Specific Acton Figure, I salute you!
Az Elias, Previews Editor
I was really looking forward to Nintendo's showing at E3 this year, and while I did initially end up very underwhelmed, I still remain optimistic about the future. There was a good range of different types of games displayed at the event, catering to all types of gamers, and for that, Nintendo must be applauded. But unfortunately, there wasn't anything shown that had me screaming at myself to get the Wii U on day one. It's great that a Nintendo home console is now getting massive third party games like Mass Effect 3 and Batman: Arkham City, but I could pick these up for less right now for my PlayStation 3.

Nintendo's killer first party title, Pikmin 3, looks lovely and is sure to be a great game, and Ubisoft's Rayman Legends is definitely the third party exclusive I'm most looking forward to, but they're not games I'd want to buy the console for right away, unlike a Metroid or F-Zero would be. I was very surprised that Nintendo didn't show at least one of their key IPs other than the obvious and expected Pikmin and Super Mario Bros, just to get fans a little more interested in what's around the corner. Of course, I know the Nintendo franchises I care most for will come eventually; it just means it'll be a longer wait before I buy the Wii U.
The Wii U GamePad itself is looking a lot better after its redesign, and I'm anticipating some of the unique gameplay experiences developers can come up with utilising its touch screen. The more traditional Wii U Pro Controller seems like it will be a much comfier and lighter alternative to the GamePad for multiplatform games, too.

It looks as if Nintendo is finally diving into the online world properly now - something I have been waiting for for years. The way Miiverse will allow players to communicate with each other through the console and mobile phones is most welcomed. Instantaneous video chat with friends through the GamePad is a great addition, especially to be able to do so mid-game, judging by what we've seen. Leaving messages at certain points in games for other players to see when they reach the same stage is a neat concept, with the service seemingly giving single-player games an 'always online' aspect, as well. So long as there is voice chat and a robust online offering for managing friends and playing drop in/drop out races in F-Zero and Mario Kart, I'll be happy.
I've come to learn to always expect the unexpected with Nintendo over the years. While their consoles might not always reach the same levels of horsepower and get the same great third party games as their competitors, what I am guaranteed with Nintendo is something different, something unique, something fun. This is why I am optimistic. Nintendo always give me a reason to buy their consoles. It might not be right away, but once their games start coming out, I'm always there sooner or later. As with most new systems, the first few months can be rather bland affairs, and while I appreciate that there is a lot to cater to most types of gamers, there isn't much to entice me during the launch period. You can bet your life that once Nintendo's big hitters start to arrive, though, I'll be there with the rest of you. Here's to a long and successful life for Nintendo's Wii U.
Stuart Lawrence, Character Profiles Editor
Going into E3, I was pretty confident Nintendo was going to show up somewhat all guns blazing. While revising for exams, I couldn't help but go onto speculation threads about the show, and I got myself excited for the reveal of Nintendo's new console. Rumours were flying here there and everywhere, and while I could pretty much debunk them myself, just out of common sense, I couldn't help but wonder what games would be shown, and how they would look.

Then Nintendo Direct happened, showing the new Gamepad and features on MiiVerse for the very first time. I thought it was interesting how Nintendo have changed the Gamepad's Analogue Sliders to sticks, fully clickable as well. They've also changed the size and shape of the controller, as well as the button placement, seemingly to accommodate for the change, with ergonomics being the main factor. To me, it looks good, especially in black; in fact, I really want to get the black version of the Wii U, simply because it looks nicer. The screen looks like it'll be intuitive to use as well, and although people worry about the size of the controller, and even though I haven't yet played it myself, I think that it should be comfortable enough to use. The name "Game Pad" stands out as well. Nintendo also revealed the Wii U Pro controller, which looks like it'll be nice to use for those wanting a smaller controller.

The Wii U press conference opening with Miyamoto being followed by Pikmin was just brilliant, and Pikmin 3 looked sublime, even nicer in some off screen game footage. I could imagine it being the best looking title at launch for the console, and I loved Pikmin for the GameCube. The rest of the conference at first was pretty underwhelming. Reggie came on with a great one liner saying he felt like a purple Pikmin, which I think we can all imagine, and then he said that the conference was all about the games, and that there would be 23 of them in it.
Highlights include Rayman Legends, Scribblenauts Unlimited and the Lego City game trailer, which gave a few funny references to movies, and from the looks of things, will be a great game. Then there was a crazy Just Dance 4 moment, which seems to have occurred quite a lot in E3 conferences this year, with dancers, and singers coming up on stage to show the game off, it wasn't a highlight, just something to point out. Zombie Reggie was another funny moment, and then came NintendoLand.
When I heard the word NintendoLand, it conjured up the thought of Nintendo worlds brought into one game, an adventure version of Super Smash Bros. I was wrong, as it turned out to be the Wii U's version of Wii Sports. NintendoLand introduces people to the Wii U's gamepad, and if you're a newcomer to gaming, it'll introduce you to 12 of Nintendo's biggest franchises, including Animal Crossing, Donkey Kong, F-Zero, The Legend of Zelda and many others. I'm hoping this is a nod to future games on the system, since some like F-Zero, haven't seen the light of day in years.
Nintendo's conference was solid, it wasn't exactly thrilling to watch, but at the end of the day, it didn't need to be. Nintendo had announced 23 games for the Wii U, with many probably still to come in future conferences by other developers and publishers, there had also been games already announced for the system that weren't at E3 at all. E3 is more about the full scope of entertainment and Nintendo showed most of what can accommodate it with the Wii U. Some Nintendo fans and other gamers alike might be disappointed, but what's done is done and we can only look forward to see what Nintendo does with its little black or white box.
Calum Peak, Alternative Content Editor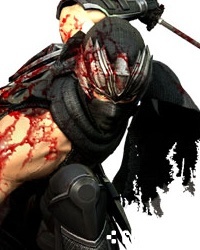 If I'm honest, I almost kinda forgot this years E3. Usually I'm vigilant with everything that is going on and shocked myself when I almost missed Microsoft's conference. It was a poor performance so I shouldn't have bothered in the first place. Sony did a little better showcasing some tasty new IP's with a few surprises into the mix, they lost their way when they tried to push Playstation Move onto the audience; much the way that Microsoft does. So again, mediocre performance. This riled my up for Nintendo's briefing and had me eager to see what they would unleash.

With a new console no less than six months away, I was salivating with the potential that such a platform could open up. New platforms mean new games and IP's. Of course, we all wanted to see the return of some of our favorite franchises that have been much ignored by Nintendo on the Wii; Star Fox and F-Zero among them. Whilst I didn't exactly expect Nintendo to show them, I felt they would at least show some of their staples that would benefit from having a HD platform. Namely, a Super Mario 3D platformer or racer and maybe something from everyone's favorite heroine in Metroid (though without the team Ninja interference). So I felt the familiar anticipation building as the auditorium filled.

How wrong and disappointed I was.

Don't get me wrong, they started off amazing well. Pikmin 3 was a godsend. Nintendo were on the right track. After being announced three or four years ago it looked perfect. The graphics were smooth and astounding to behold and the Pikmin remained all their cuteness. It was amazing to behold Nintendo fully realising the potential of a HD console with such micro-detail in those little critters. Both control schemes look like they worked well adding to the depth of strategy that you could employ, allowing the player to micro-manage on the fly a lot easier than the Gamecube controller ever did. Being able to fly round the map and simultaneously adjust what Pikmin were doing is definitely a step in the right direction. For me however the rest of the conference may of stopped still.
Its brilliant to see Nintendo working 'properly' with third parties after alienating them so last generation, but it seems too little too late almost and what they showcased was not impressive in the slightest to me, maybe if you only had a Wii this generation. If you had a competitor console or a semi decent PC, you could pretty much glaze over the next half of the conference. Ubisoft seem to be knee deep in Wii U games as expected from them with each Nintendo launch, with a decent offering of Rayman Legends and Zombie U which showed what it could really do. Some of my concerns were raised when they didn't show much more than that, I'm scared that they will revert to doing cheap and easy 'shovel ware' that they did on the Wii and DS. Furthermore, is that they didn't show off any of the titles that were shown off elsewhere such as Far Cry 3 which would be brilliant for pushing the Wii U out the gates, or Assassins Creed III. With only Six months to go, it would of been nice to see a little code and some implementations of the controller but alas, nothing. It makes me concerned that these titles may be delayed until after the Wii U has launched.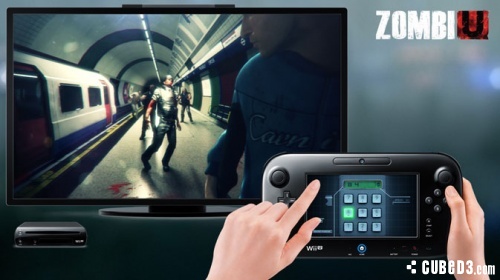 Other offerings such as Batman made me a cringe a little. Far too much time was given to it than was necessary, pushing how much the controller added to the game and how 'new' a skin was on a character. It will be a year old when it hits, and titles like that will not sell the Wii U to the 'hardcore audience' as they can stick with their five year old consoles that appear to have more potential this holiday season for third parties than the Wii U will at launch. This opened up another fear, that Nintendo themselves don't really seem to know what the controller is and how it will improve gameplay. We were told consistently throughout that it makes 'gameplay better' and 'more immersive' but all I saw were complex menu systems in Batman that had you scrolling through items in battle - and if anyone has played it knows that there just isn't time for that. For me that sort of thing breaks the immersion, having to look away from the screen. I wasn't particularly impressed with the asynchronous gameplay either, it seems considerably more isolating to one player whilst the other four have fun around you, didn't quite sit well.
Again, Nintendo not choosing to showcase the hardware or the price was another wrong move in my eyes to settle all doubt that this was, in fact, a separate device from the Wii. I thought they would of learnt their lesson from the 3DS - which suffered from brand differentiation issues when it launched due to the similarity of the names, Unfortunately not. If Nintendo was to pull this off, they needed to please their fans with a multitude of games. They needed to show off to their stockholders that this had the longevity and the capacity to last well for years to come with showcases of games that were running better than their competitions counterparts.
Nintendo's stock dropped, in many peoples eyes Pikmin 3 just wasn't enough and the entire conference left a sour taste, much like many other conferences over the course of the three days. I'm not saying the others were perfect - they were far from it - but Nintendo needed not just big guns, but some form of God ray here.
Don't even get me started on NintendoLand and the amount of Mario Bros games they have released over the last few years. After a glazing over the 3DS this year, I am really worried about both of their consoles.
It feels like I am loosing a piece of my childhood, one minigame at a time. That makes me one sad man.
How do you feel Nintendo performed this year at E3? Share your thoughts and vote in our community poll below.