This week's update on Dragon Quest X from Square Enix explores more field mechanics - reading signposts and opening treasure chests.
Whilst not terribly exciting, the studio demonstrated more elements for adventurers to interact with in this huge Dragon Quest world, sticking close to tradition with treasure chests, hidden gems underground, maps and sign-posted areas.
There's also an investigate function for monsters, similar to The Legend of Zelda series, where players can read up on fearsome beasts and whether to go in for the kill or not. Some of these more powerful foes will also be enclosed in fenced areas to prevent players from wandering in and having to restart the game in a blink of an eye.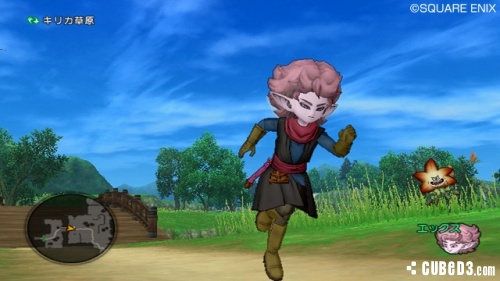 If you do end up in a spot of bother though, other players can help out by restoring health and urging you on when you're in a weakened state.
Dragon Quest X is out on Wii on August 2nd in Japan, with a Wii U and Western date to be confirmed - for now tuck into a healthy dose of new screenshots.

What do you think of Square Enix's latest glimpse into the Dragon Quest X world?