EA has confirmed Mass Effect for the Wii U launch day, plus plans to bridge prequel storyline with an interactive comic feature.
The third in the popular sci-fi romp won't be leaping straight into the climatic finale and will instead recap the events of the first two games for newer players unfamiliar with the Mass Effect universe.
It's the first in the series on a Nintendo format, so to cover those essential story elements, develoepr BioWare will include an interactive comic that covers the events of both Mass Effect and Mass Effect 2. The comic allows players to play through the story, making decisions that will ultimately affect the outcome of the game itself.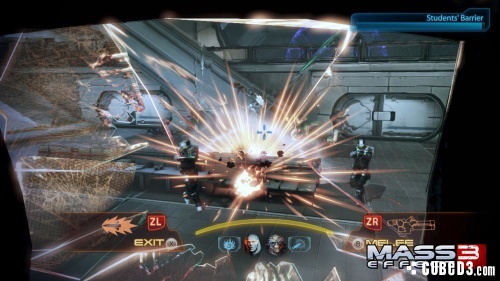 The GamePad touch screen is used to manage weapons/abilities during battle and setup eight nifty hotkeys to help out during those more tenser scenes. Of course, there's also a map that can be navigate at the touch and swoop of your finger.
All DLC up until now will be included in Mass Effect 3 for Wii U, but whether upcoming pack Mass Effect: Leviathan would make the cut is uncertain, but likely.
Will you be getting Mass Effect 3 at lanch with Wii U?