The latest issue of GameInformer has upped the Nintendo Love with a gorgeous Mario cover and new details on New Super Mario Bros U.
Via NeoGAF, the magazine explores the level mechanic, which has been a fairly important feature for fans. Those hoping for a more Super Mario World-esque approach can rest easy. Designers in the House of Mario have created world maps that contain multiple branching paths with more freedom to explore different levels at your own pace, unlike previous New Super Mario Bros titles.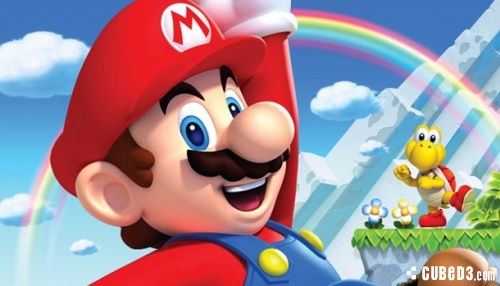 The report also reveals a chap called "Boom-Boom" who will protect the mid-world castles as a sub-boss, with the main end-of-world castles protected by the traditional Koopaling.
Those who are a little too confident in their Super Mario Bros skills can also give a new "Boost Rush" mode a go, where levels auto-scroll to limit your pace and make certain sections that bit more difficult.
GameInformer also confirmed the names of new worlds (spoilered for those wanting a dollop of the unknown):
With Mario and company on the way in a matter of months, what do you think of his latest adventure?