Nintendo have been rather quiet for the last couple of months. The Wii U came and went at this year's E3 Expo, we sampled the controller and launch titles, then sunk into a sea of teasers and rumours once again. The only thing that was known was that the system would hit this side of the New Year with the likes of
New Super Mario Bros. U
and
Nintendo Land
.
This week has been different for the Nintendo game maker, with release dates aplenty, prices and hardware bundles. The Cubed3 team talk Nintendo's plans for the new home invader and what we hope for the future of Nintendo and the Wii U.
Jorge Ba-oh, Editor/Founder
To be honest I completely switched off since plodding down to an art gallery in central London to grab time with the new controller and games. The excitement for a high definition Nintendo has been there since the Wii U unveiling over two years ago, but there still had been a sense of the unknown: when, where and how much?

I'm excited about the Wii U now that plans are far more concrete, with November 30th being the icing on Peach's cake. Let's start with the price. With no certain RRP in Europe, the expected £300 price for the premium bundle is alarming, but considering the GamePad tech and a far more fleshed out Nintendo Land (compared to Wii Sports), the cost does have some value. Having two SKUs on the scene is a pleasant surprise from a traditionally conservative Nintendo, though the lack of all-rounder Nintendo Land in the basic edition is baffling, though understandable that Mario may not be everyone's cup of tea.

An area that's come under fire from a Marmite gaming community is storage. Whilst I'll admit that 32GB is low in the grand scheme of things, having almost limitless space through external drives and SD cards does have its merits. Latency and speed may cause issues with playing saved/installed games, time shall tell. With Nintendo investing heavily in the digital age now, there is some comfort that it'll all come together once the downloads start rolling out.
The online space for Nintendo has been a mixed bag since rolling it out to the masses on the DS (yes, we do know about Satellaview). I still play Mario Kart Wii with the world but hunger for a more streamlined and more human approach, and yes, being able to shout profanity at some irritating player miles away is a plus. Again Nintendo has been quiet since E3 on the likes of Miiverse, but we do know that it will be there from day one, but in what capacity remains to be seen. Here's hoping for open, instant communication, records and gameplay capture. We're in a digital age where recording playthroughs, sharing screenshots and experiences are just a big a part of the experience than playing alone - Miiverse has promise and if Nintendo do it right, it will be fully fleshed out from the get go.
I had been wary about Nintendo's launch selection, but now there's practically something for everyone in the debut six months - Nintendo Land is set to cover a wide range of bases and cravings, whilst New Super Mario Bros and Call of Duty: Black Ops 2 will rock the multiplayer boat. FIFA 13  and Sports Connect will inject a slice of footy and fitness, alongside Batman: Arkham City, Assassin's Creed 3 and Mass Effect 3 as the mature action/adventure games. Tekken Tag Tournament 2 gives a quick punch-up and Pikmin 3 is crashing onto planet Earth within the first 3 or 4 months of launch. It is one of the most versatile selection of games to cater for new owners in a long time. The only concern is what's on the way deep in 2013 and whether Nintendo can sustain a high quality stream of Wii U games.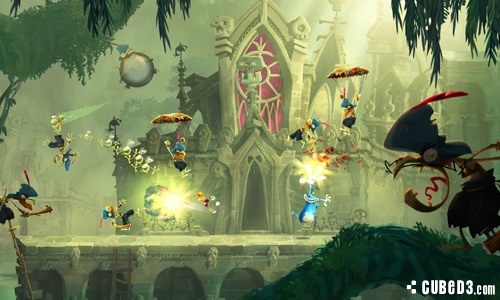 The one thing I want most of all from Nintendo this upcoming generation is readiness, having all the bells and community whistles available from the start; none of this waiting for firmware malarkey - for features we know about already. New, eye-boggling Mario and Zelda can wait - as long as the Wii U's body is ready, mine is too.
Adam Riley, Operations Director
There was much talk about how Nintendo may be having problems with manufacturing enough Wii U units for launch in PAL territories, and the first thought that sprang to mind was the days of the US and Japan receiving new hardware in the November / December window and the rest of us having to wait until March. After Nintendo doing such a good job of supporting Europe in recent years, it was a case of 'Oh, here we go; back to the olden days.' Thankfully, the Nintendo Direct presentation laid all those fears to rest. Okay, sure, we currently have no idea what sort of shipment numbers there will be, but at least there will be something hitting the market in time for the hectic Christmas period.

That was the main issue, on a personal note, so thankfully it was resolved. In terms of actual game content, having already tried out a wealth of Wii U titles a few months back, there was no fear of being letdown on this front. However, seeing EA and Activision finally step forward and confirm the support we all really knew was coming, was pleasing. Could it finally be a case of Nintendo fans lapping up more copies of FIFA and Call of Duty than on Sony or Microsoft's systems? Clearly not, considering the vast gulf in user base, but there is a solid chance of the playing field being somewhat even compared to years gone by thanks to the hardware at least being on par with the competition for the time being.
Power-wise, Nintendo is limiting what developers can do for the time being, and those concerned that Wii U will be nothing more than a minor step up from the ageing PlayStation 3 and Xbox 360 systems should realise that the Nintendo 3DS was also limited at launch due to the amount of RAM being reserved for the Operating System, something that Nintendo has streamlined with firmware upgrades, and is likely to do again with Wii U, thus freeing up more power later on. Anyway, there is always that initial stutter on new platforms as teams try to get their heads round the new technology. Casting our minds back, the last few games on the 16-bit Super Nintendo out-shone early 32-bit PlayStation games, and the likes of Resident Evil 4 on GameCube made Xbox games looks far weaker visually. That is not to say Wii U games look shoddy, though, by any means. Going hands-on with Pikmin 3 and The Wonderful 101 (Project P-100), especially, revealed how delightfully delicious Wii U titles can look even from Day One.

Graphics mean nothing, however, unless there is a wide range of appealing software to sink your teeth into, and with Square Enix only showing off the upscaled Dragon Quest X at the moment and Konami remaining too quiet, all eyes turned to other big name developers, and thankfully they did not disappoint. Putting its weight behind Wii U the most is Ubisoft, but Capcom, SEGA and Namco Bandai also had good offerings to show, along with Tecmo Koei. The key for many will be how well Western developers get behind Wii U, since unfortunately Nintendo and Western teams do not seem to go hand-in-hand. There have already been the usual suspects saying they would of course like to work on Wii U, but either do not have the time or feel their engines would not be best suited to the new console, and sometimes you have to start thinking that they will never be pleased and move on. The launch period will be imperative to how quickly people jump on-board, since the state of hardware sales is shocking around the world, with it clear that consumers are tiring of the current generation.
Can Nintendo refresh the market? With a solid line-up, new innovation, a stronger online presence, and a pleasing price range for launch, the answer certainly sways more towards yes.
Rudy Lavaux, Retro Editor
With Nintendo holding off until very close to the release of their next big thing to reveal the most tasty details on the new sexy beast that the Wii U is, I was quite excited myself to watch the video presentation on the web.

What really stood out for me was, quite obviously, the new game announcements. I was quite surprised to see Bayonetta 2 and Monster Hunter Ultimate revealed. While I've never player the former's precursor, I'm still quite excited to find both on the Wii U, and to see how it'll help Nintendo achieve market domination in Japan, alongside other big guns such as Dragon Quest X and the inevitable release of some HD Pokémon titles. One hardcore Nintendo fan can hope...
Nano Assualt Neo was also a huge surprise. I'm really excited to see a Shin'en game finally appearing in HD on a Nintendo console, since these guys have always been great at extracting every ounce of graphical oomph out of Nintendo's hardware. I was, however, a tiny bit disappointed by the lack of Pikmin 3 or Aliens: Colonial Marines at launch, since the latter remains possibly my most anticipated title for Wii U (and I don't own any current gen HD console). But with that being said, ZombiU, Rayman Legends, possibly Mass Effect 3 and New Super Mario Bros U, which I really hope will finally be worthy of the "New" in the title, should be quite enough to last me until more of the launch window titles do come out. I do hope Nintendo will finally market eShop cards in my homeland before it does, though, because with Nano Assault Neo surely being an eShop title, and seeing as how Trine 2 really gets me really excited every time I see it, I really want to get my slice of the eShop goodness right from the start.
That presentation also raised my interest for some games we already knew about, but which failed to make a big impression on me until now. Some of the new Nintendo Land stuff, especially the newly shown Metroid mini game, were quite interesting, and that Lego City: Undercover was really funny, so I might even end up getting that one as well.

As for the hardware side of things, I can't say either of both models on offer totally meets my liking. Being a bit short on money these days, even the cheapest package comes across as quite pricey. Besides, I don't need a cradle, stand, Wii Remote or sensor bar. I can live without all the unnecessary plastic, Nintendo, thank you. On the other hand, more storage space and the Nintendo Premium service are quite enticing. So is the sexy black colour, and the ZombiU bundle seems like the obvious way to go for me at the moment, since I really want to get my hands on this game. But that will be provided I can gather the required money by November 30th. If that was possible, I wish Nintendo showed this at E3, when they really had a big chance of leaving an excellent impression on everyone. I'm not sure an online presentation like this one will have the same positive impact on the crowds as it, at least, did with me. But Wii U sure looks more promising now than it did right after E3, since the launch of the console looks like it'll be quite a good one. Now it remains to be seen if Nintendo can keep up the pace in the long run.
Az Elias, Previews Editor
It is very pleasant to see such a diverse catalogue of games for a new Nintendo console from the get-go. On day one to the months beyond, there is literally something for everyone when the Wii U launches, hopefully signifying the stance Nintendo will take through the years ahead.
 


One of the most talked about and controversial ramblings over the past couple of days is the news of Bayonetta 2's exclusivity to the new console. It is fantastic that Nintendo acknowledged the state of the game, which was effectively non-existent due to lack of funding, and took it upon themselves to ensure Platinum Games got what it required to certify the game could see a release, which now happens to be only on Wii U. This is exactly the sort of approach Nintendo needs to take with the Wii U, and attempt to bag such sought-after titles as this to capture some of the PlayStation and Xbox crowd. Unfortunately, Bayonetta 2 on its own won't be enough, since it's a niche title, but it's an extremely positive start, and one can see that Nintendo is trying when you look at the improvements being made to a title like Ninja Gaiden 3 and allowing for Nintendo-themed items and costumes in Tekken Tag Tournament 2. How about creating some Wii U-exclusive Hyrule and Norfair maps in Call of Duty: Black Ops II? Perhaps those rumours of Nintendo buying Banjo Kazooie and other franchises off Rare would be an extremely good move now. For teams which don't have the time to get their engines running on Wii U, or have not had enough experience with the development kits yet, and thus ruling out titles like Resident Evil 6 and Tomb Raider, why not offer man-power and resources to get those games ported over? What if Nintendo now approached Crytek to kick start TimeSplitters 4 development? That would guarantee my pounds. Would Nintendo be willing to offer the kind of money that would finally see the release of Shenmue III? My, what a prospect that is. It's all hypothetical, but such ideas are plausible and indicative of the sort of moves Nintendo may have to make to guarantee a healthier share of its competitors' fan base.
 
As is the case with the majority of new console launches now, though, I highly doubt I'll be jumping on board the Wii U bandwagon any time soon. There are certainly a few titles that I would love to get my hands on, such as Rayman Legends and Bayonetta 2 when it launches next year, and I'm especially curious about New Super Mario Bros. U since it looks like it could be the best 2D Mario since Super Mario World. But a brand new console release and its games are always too expensive for my tastes now, so I shall be doing the right thing and waiting a while. You never know, but there's not quite enough on the table right now for me to splash out. Naturally, it's the unannounced first party games like Metroid, Zelda, Star Fox and F-Zero that will guarantee I order a Wii U, so perhaps in a year's time I will be there.
 


It remains to be seen how well exactly the Wii U will do. After all, who could have predicted the original Wii's success? Will that translate into the latest iteration? Has Nintendo done enough to show it's a brand new console instead of just a Wii add-on? Will it instead be the Dreamcast of the next generation and gamers will wait for the next Sony and Microsoft consoles instead? My beliefs are that the Wii U will be very much like its predecessor in that it will be the perfect companion to any player's PlayStation or Xbox and that the Wii brand name itself will be enough to ensure it stays a strong seller for years to come. However, in this ever-changing up and down industry, it's impossible to predict the future, but I do hope the Wii U delivers on many wishes and prospects for long time fans and newcomers to Nintendo.
Ross Marrs, General Writer
Hasn't this year gone quick? In just over two months you'll be able to get to grips with Nintendo's new system, the Wii U. Indeed, yesterday a release date was announced for the console in Europe, as well as the US and Japan. Europe will be getting their hands on it on November 30th, giving Nintendo a nice little run up to the Christmas period and gives a good chance for sales to shine. The launch date is slightly earlier than I expected, since my predictions were a December launch, much like Nintendo's previous home console, the Wii -- a nice little surprise! It was also announced that the console would ship with two models, the Basic and the Premium. The idea behind this is a good one for Nintendo and makes sure the console can appeal to everyone, whether you're playing a lot of video games or you're a more casual player and play fewer games. I personally love the Premium pack, which includes the gorgeous black version of the system and comes bundled with a copy of Nintendo Land.

Pricing for the system will vary here in the UK, with retailers setting the price. One online retailer has already dropped to £254.99 though, which is a fantastic price for the Premium package.
The launch line-up is also great, with key titles making it in there and there seems to be something for everyone. Rayman Legends most impresses me and I'll be grabbing a copy with the console on launch. Other upcoming launch window games that interest me the most are LEGO City Undercover, Trine 2: Directors Cut, Epic Mickey 2: The Power of Two and New Super Mario Bros. U. Of course, there's also Pikmin 3 to come out later, which I'm highly anticipating. Overall, I think it's a pretty solid launch from Nintendo!
Joshua Jeffery, General Writer
Even when first presented with the Wii U's functionalities earlier this year at E3, it still felt like something was off when the controller was given too much emphasis and the game demonstrations became needlessly lengthy and dull. While I've always been relatively optimistic for Nintendo, I wondered how they were ever going to generate hype in even their loyal fans after the potentially confusing E3 Conference. By and large, the new Wii U announcements have alleviated my fears a little and made me ever more confident for the console's future.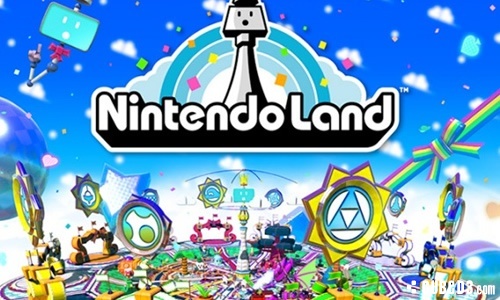 While I expected the base 8GB console, the 32GB one came as a total surprise to me, and while this isn't a monstrous hard drive either it showed to me that Nintendo actively recognise the importance of the digital market. Not just that, but the third party support the console is getting right off the bat makes this perhaps the first Nintendo console launch ever where the third party support is stronger than Nintendo's own software. While this is a disappointment to many, I can't help but be optimistic. It doesn't take a genius to work out that the HD Nintendo games we all want will come sooner or later, but until then, Nintendo fans finally will have access to a breadth of third party entries, including some of the strongest franchises and games in modern gaming that until now had rarely, if ever, seen the light of day on a Nintendo system. I like to think this is just the beginning, and that those gamers who've been itching for more good brawlers won't just have to make do with Tekken Tag Tournament 2, or that RPG aficionados will be able to get more than just a taster (Mass Effect 3) of Bioware's acclaimed talent.
The support from third parties isn't just in plain sight, but even behind the scenes developers seem impressed with both the system hardware and its online functions; and considering the life cycle of other systems on the current market, I'd like to see the Wii U getting a healthy slice of the third party cake for a long time to come.

For me, although I haven't had a chance to be either disappointed or impressed by the controller just yet, the Wii U is still what I wanted it to be most: a Nintendo system that plays powerful games from many different parties as well as Nintendo themselves. My hope is that no longer will Nintendo gamers be missing out on the wealth of talent that skipped the Wii and GameCube almost completely, but that instead the Wii U could be a double threat of strong third and first party support for years to come. I very much look forward to see what else Nintendo can bag in terms of strong console support. Don't let us down!
How do you feel now that Nintendo have laid down the Wii U launch plans? Will you be one of the first to own the new console?