Nintendo of Japan held a presentation on Animal Crossing: Jump Out earlier today, with new details and video from the 3DS edition.
The iconic life simulator is back one again, this time bringing a wealth of new faces to meet and features to help your town prosper. The main difference this time round is that you can act as the Mayor, reflecting heavily on the town's look and design by making decisions on what goes where. Simply pick a location and work out what items are needed to start building, including material from the Recycle Shop.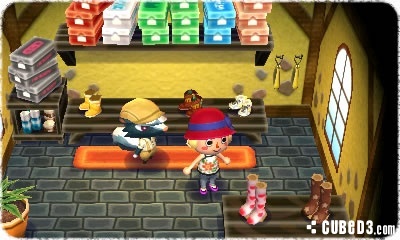 Customisation is also boosted in the 3DS game, including a larger colour palette, custom made signs from the Museum store and the ability to further design your own items for sale, including shoes.
There's also a nifty new island players can sail to by boat, with a tranquil song playing in the background whilst you navigate the seas. Hidden items and rare bug await, as well as various mini-games to take part in - hosted by a certain Tortimer in tropical garb.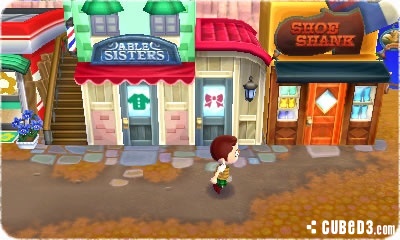 Other additions include the return of Dr.Shrunk at the club, joined by KK Slider as DJ (he'll still play his regular gigs), more emotions, a megaphone for summoning people and taking pictures in the photobooth using the bottom screen.
Those wanting to explore a little beyond their own game can visit other homes using StreetPass and also trade items with those random Animal Crossing players on the move.