Just in time for the annual day of scares, Konami have released new screens and a trailer for Castlevania 3DS.
Mirror of Fate takes place many years after Lords of Shadow, 25 infact, the 3DS sequel follows the story of Belmonts Simon and Trevor. Dracular, Gabriel Belmont, wants to unleash a little evil and destory the brotherhood.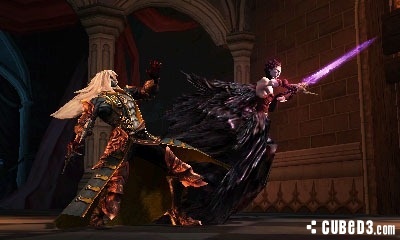 The studio have also confirmed that Gabriel will be playable in a prologue level, before Simon, Trevor and Alucard kick in as playable whip crackers.
Castlevania: Lords of Shadow - Mirror of Fate will creep up onto the 3DS early next year.
See more screens in the Mirror of Fate  in the game's album below. Are you eager to take on Dracula on the 3DS?