Hyrule's finest hero may have collected computer chips instead of rupees in the original Legend of Zelda concepts.
In an interview with French site Gamekult, Miyamoto was quizzed on Nintendo's iconic franchises, including F-Zero, but was also asked on the origin of Link.
You may have thought the silent protagonist of The Legend of Zelda had similarities to a certain Disney take on Peter Pan with his green garb, pointy hat and trusty dagger - Miyamoto confirmed that sprite designer Takashi Tezuka drew inspiration from Disney when putting together the look for the original Link.
Nintendo's first console, the NES, opened the door for the Japanese studio to create original game concepts, but the hardware limitations forced a direction in character design to fit into the sprite size and palette. In order to make Mario recognisable in Super Mario Bros, Miyamoto gave him a hat, moustache and dungarees.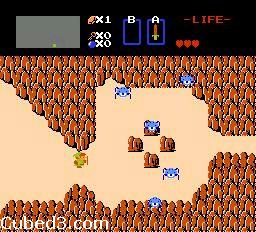 When creating Link though, the main features to make him stand out were intended to be his sword and shield, however to make him less generic, the team thought of a long hat and ears and came up with an elf-ish guise for our hero.
What about the name "Link"?
Miyamoto also told the story of how originally the Triforce was supposed to be electronic chips, with the game set in the past and future. The main character would then travel between two different time periods, and due to this he was christened "Link".