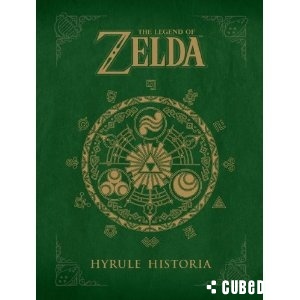 Dark Horse, the publisher behind the upcoming Hyrule Historia, has released a new teaser trailer for the upcoming book.
Due out on 29th January 2013, Hyrule Historia explores the 25 year history of The Legend of Zelda series, packed to the brim with developer notes, concept artwork and interviews with the folk who crafted the award-winning games across 272 pages. There's also a short comic by series manga artist Akira Himekawa.
Dark horse has changed the front cover design to a Skyward Sword-inspired gate, releasing a new trailer to what to expect in Hyrule Historia.
Pre-order Hyrule Historia on Amazon, here.