With Nintendo Wii U games playable on the GamePad alone, can the console be used on the move?
The latest in the long line of Nintendo consoles is a fairly small and lightweight beast, cramming in high quality components into a well ventilated shell. Whilst it might be a tad difficult to play Wii U games without a power source, but for a train, local coffee house, or even a plane with plug inputs it is a possibility.
A reporter from Rocket News gave the idea a go by taking his Wii U console onboard a bullet train.
These high-tech beasts are equipped with onboard electric sockets and Wi-Fi, so heading online and playing New Super Mario Bros. is an entirely feasible possibility that just requires a cable, a pair of headphones connected to the GamePad and a decent amount of space.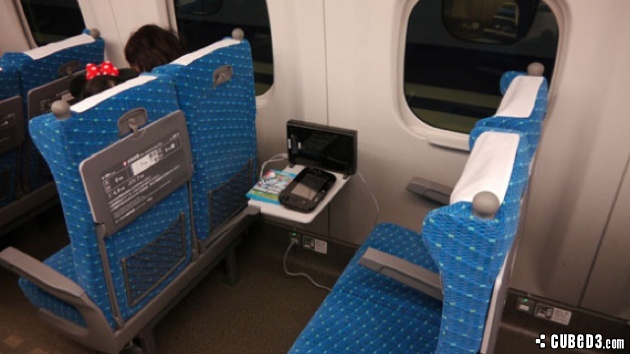 Would you take your Nintendo Wii U on your next long-haul journey?