Calling of Legend of Zelda fans! Nintendo will be holding an exclusive launch event for the much anticipated English version of the Hyrule Historia book next week.
From 6pm - 8pm January 25th, fans can visit the Nintendo World Store and grab hold of an advanced copy of the book in both standard and limited editions. There'll be be a costume contest and other fun themed activities to enjoy, perfect for Hylian heroes to attend.

When: January 25th 2013, 6pm - 8pm
Where: Nintendo World Store, New York
What: Hyrule Historia Pre-Launch Event

For those that simply can't wait for a copy of the book, publisher Dark Horse has put up eight pages to sink your teeth into, covering artwork and designs from the GameCube/Wii classic The Legend of Zelda: Twilight Princess.

 
">
">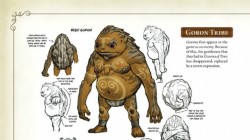 ">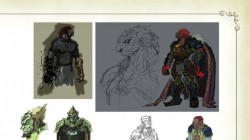 ">
">
">
">
Pondering whether to pick up a copy of Hyrule Historia? You can still pre-order a copy on Amazon.