The stage was set earlier in the year for Sony to wow with the unveiling of its PlayStation 4, but all that really came to fore was a new controller that looks like a modified version of the same device seen since the PSone days. That then left the door open for Microsoft to stun the world with its successor to the Xbox 360. Did that happen with the new Xbox One, though? Or did the company merely confuse the masses with its ambition to be king of every market? This latest INSiGHT article attempts to take a closer look at some of the information released so far…

"Microsoft unveils Xbox One: the ultimate all-in-one home entertainment system" was the headline of the official Press Release that the UK PR team sent to Cubed3 yesterday evening. However, some clarification was definitely required to understand exactly what is trying to be achieved with this new hardware. After all, the initial messages that were streaming onto forums across the Internet focused on how Xbox 360 games are not compatible with Xbox One, the used games market is to be hit hard, and sharing games with others is looking like becoming a thing of the past.

Everything sounds very glamorous and glitzy when spoken by the public relations team, but then again that is exactly what they are paid for, so it is to be expected. Digging deeper into the spiel, it becomes clear that Microsoft wants to dominate all marketplaces, with plans to make the Xbox One the centrepiece for all people's games, TV content, movies, music, sports, and even social interaction via Skype.

The interesting point is that Nintendo Wii U has all those aspects covered already. Really? Well, yes. Nintendo might not have quite the advertising clout of the US giant, but TVii has launched across some territories already, there is support for the likes of Netflix and LOVEFiLM, there is video chat using the GamePad, and even a karaoke service is hitting Japan soon, with more applications promised in future updates.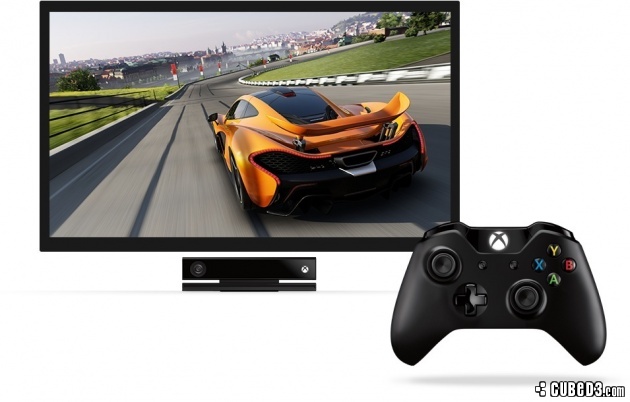 When it is touted that the Xbox One "brings simplicity to the living room and, for the first time ever, the ability to instantly switch across your games and entertainment" perhaps that means the first time ever…for Xbox.
Let us have a look at some of the other aspects revealed. First off, and clearly a big issue for Microsoft since it was a key point right at the start, by simply saying the words 'Xbox On' the system will turn on. The more the personalised Home screen is used, the more the Xbox One learns styles and likes, apparently, most likely picking up on trends in usage and displaying the most frequented areas first upon loading up (TV guide, friends' achievements, most played games, and so on). Interesting idea, but again not exactly revolutionary since "Recommended for you…" is a regular feature of other systems nowadays, especially seen on Nintendo's own eShop. Also, that whole "using your voice" aspect has a little asterisk next to it, with the disclaimer that "Kinect voice functionality only available in supported locales and languages" meaning it is undoubtedly going to struggle with strong accents, something that Nintendo has been trying to overcome for several years because of its Nintendo DS title, Tomodachi Collection that relies on voice input.
What else? "Snap" is the idea of splitting the largest TV is a person's household to multitask on it. It does beg the question of why anyone would want to do that, especially given the example of "jump into a multiplayer battle while watching your favourite movie." Most would rather continue watching said movie before jumping into a gaming session, but the concept works similarly to the Wii U and GamePad set-up, presumably, and if used in the right way could be extremely useful. For instance, bringing up video play-through guides to help during a tough section of a game could be beneficial.
Trending (seeing what shows are popular amongst friends and the Xbox community) and OneGuide (find entertainment easily using voice activation) are not exactly that intriguing either, and if they are anywhere near as temperamental as other voice recognition software out there, then it is going to definitely be far quicker to browse via traditional methods. Just look at what Samsung did with the Galaxy S3 and all the motion features introduced that 99% of people do not ever bother messing around with due to the complexity of getting them to work accurately!
Sadly, a lot of the emphasis went on content that honestly harks back to the days of companies boasting about how many "bits" a console had. Does anyone really care about there being "an eight-core, x86 processor and more than five billion transistors" packed in? Possibly, but it should not be a focus. What system starts to chug along when running a few applications at a time, seriously? The sad matter of fact is that uninformed punters may just fall for that bumf, getting excited that the latest Xbox allows people to "jump between a game and your entertainment at lightning speed, or run a host of apps right alongside your game with no loss in performance."
Then there was the whole song and dance about Triple-A titles on the way, such as a new Forza Motorsport, Call of Duty: Ghosts that is coming to other formats anyway, plus the usual array of EA Sports releases that again will hit other systems at the same time (maybe not Wii U, sadly, though). Better than Sony's big wall of developers and publishers working on the PlayStation 4 without going into specifics, but still not a game changer in any form. Put it this way, Nintendo has nothing to worry about in terms of competition for the family market, despite the inclusion of Kinect in the hardware. Okay, Wii U has stalled out of the gates, but when it comes to selling the likes of Mario Kart, Smash Bros. and a new platform adventure during the holiday period, Nintendo will not be squashed by the competition (Madden and Call of Duty aside, of course).
There was also that strange trend that has become popular amongst Apple's Press Releases in recent years, with Microsoft adopting the slant of praising the form factor of the Xbox One, going on about its bevelled edges, sleek black design, horizontal orientation to support its Blu-ray drive, and so on, thus making it perfect for any décor! Basically, it is a black box that looks like any other black box would. Hide it out of the way like every other console and keep the wife happy is the simple solution. No matter how bevelled the edges are or how slick its shade of black is, having it by the TV in most living rooms is not going to be ideal, just as old video and DVD players are normally shoved out of the way to prevent from being eye-sores.
Xbox One has plenty of potential, but from this early reveal it looks like a lacklustre attempt at Microsoft bullying its way into various other marketplaces, plain and simple. The focus is not on the gamer, more on how Microsoft can try to stop people using other services. After all, that was the end game from day one, with the company concerned that Sony was going to go down the same route, hence the Xbox came to fruition in the first place.
E3 will certainly be a hive of activity, but with certain quarters actually confessing that the Wii U may be a better "second console" alternative, Nintendo's once hopeless-looking situation may not be quite as bad after the reveal of the Xbox One.
What are your thoughts on the Xbox One so far?