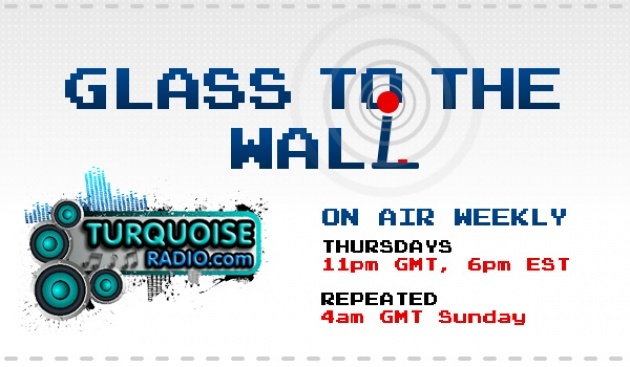 The Cubed3 Nintendo Podcast has a new look, name, and location! Glass to the Wall focuses on all aspects of the gaming industry and is aired online each week. Yes, that's right! No longer limited to just being right here, listeners can tune into Turquoise Radio every Thursday at 11pm GMT / 6pm EST or just catch the repeat show on Sundays 4am GMT / Saturdays 11pm EST.
How can readers tune in, though?
Jump onto the Google Play or AppStore and search for 'Turquoise Radio' then just download the app for free, or download directly from iTunes. Alternatively you can stream the broadcast live below or on the Turquoise Radio website. The station went live on Monday, 15th April at 9:00am UK time and plays a wide variety of show styles. The full roster can be found on the official website.

What is in Cubed3.com's Glass to the Wall - Episode 07, though?

This week's show focuses on chiptune music, starting with a special interview with Garry Lee of Sycamore Drive, and featuring music from artist Demoscene Time Machine, the official soundtrack to VVVVVV, retro music from Mystic Quest on Game Boy, The Legend of Zelda II: Adventure of Link on NES and Super Mario Land GB, as well as something special from the Super Mario Compact Disco by the Ambassadors of Funk ft. MC Mario from the early 1990s, finishing off with a track from Glass to the Wall sponsor, Machinimasound.

Want to hear some of the best in fresh chiptune creations, modern gaming music in a retro style, music of yesteryear and a special Mario remix? Then join your host, Adam Riley on this week's show.

Be sure to tune in tonight at 11:00pm (GMT) / 6:00pm (EST) for Cubed3.com's Glass to the Wall on Turquoise Radio!
Your feedback is essential to shaping future shows, so please do email in or just post in the comments below!